Our Blog
You are here:
Home / Our Blog
If you are living in California, you are paying one of the highest costs of living in the USA. Your vacation in the Golden State, however, doesn't have to cost you that much. There are numerous scenic places to visit– all close to home. There are several options depending on the type of vacation that you prefer. You can go on a road trip and enjoy many attractions while camping or staying at cabins for the night.
You can choose a popular destination and find a nice hotel and delight in the surrounding beauty without hurting your budget.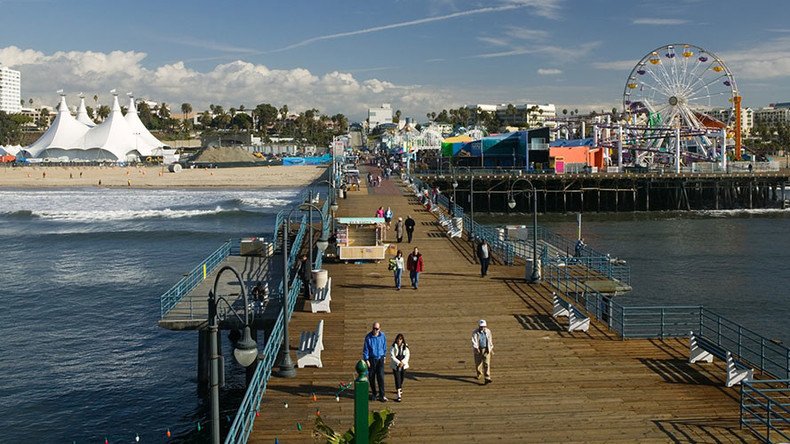 Managing your money while on a road trip
Some of the most iconic road trips are in California, so get your car ready and hit the road. There are many scenic drives that await you and lots of entertainment at affordable prices.
Her...Read More


Category:Money Management

Tags: car title loan, finances, road trip, vacation, vacations
---
The road trip is usually an anticipated adventure for the entire family. It can be easily ruined, however, if your car misbehaves on the road or if you experience a car accident. This can be avoided if you prepare your car for the road trip. Don't let your dream holiday turn into a disaster. Here's how to gear up for the trip.

Start with an inspection
The first thing to do prior to setting off on a road trip is to inspect your car. It is advisable to have a mechanic check everything and give you an "a-OK". If you decide to do it yourself, make sure to have a look at these:
Tires – they are a very important part of the trip. So, make sure that you have the appropriate tires for the season, that they are in a good condition, with proper pressure and are not worn out
Fluids – check, and refill or replace all the fluids in ...Read More


Category:Car Maintenance

Tags: auto, auto maintenance, car maintenance, car problems, fuel consumption, fuel efficiency, road trip, scheduled maintenance, survival kit, travel

---

Car insurance is an important asset to protect you financially. All states but New Hampshire require car owners to show that they are financially able to cover liability costs and most states require a car insurance as a proof. In New Hampshire, the driver is required to prove their financial ability after an accident occurs.

The car insurance offers three main areas of coverage:

Property coverage that pays for damages to the car or theft;
Liability coverage guarantees the legal responsibility of the policy owner to pay for bodily injury or property damage to the other party in the accident;
Medical coverage is for costs incurred after treating injuries, rehabilitation or in the case of death – for funeral expenses.

Actually, there are six types of auto insurance coverages, some of which are required, while others are optional. There are some extras as well, that the car owner can select. Below, you can see more details about the different coverag...Read More


Category:Car Maintenance

Tags: auto, auto maintenance, car insurance, deductible, financial ability, insurance company, insurance coverages, Loan, policyholder, reimburse

---

If you are planning a trip to California, make sure to include the city of Long Beach in your itinerary. This coastal jewel has a lot to offer to its visitors. Enjoy the great atmosphere of the city at any time of the year and participate in different sports or cultural events held regularly at Long Beach CA.

1. When to visit Long Beach CA

The best times to visit Long Beach CA are in spring and fall when the city offers its best weather and a lot of attractions. In summer, the onshore marine layer can make the days gray and misty and that's why the locals named the period "June Gloom". Be aware that Long Beach is overcrowded in April during the annual Toyota Grand Prix. If you plan to visit the event, book your stay well in advance. If you want to avoid the crowd, plan your trip before or after the event.

2. What to see in Long Beach CA

Long...Read More


Category:Long Beach

Tags: attractions, events, hiking, Long Beach, planning a trip, travel

---

The difficulty in choosing just one credit card is that no credit card will suit all possible needs. Each one has its own advantages and disadvantages and it's up to you to weigh the pros and cons based on what your needs are.

Cashback and Reward Credit Cards

As the name suggests, reward cards offer different rewards. In most cases, these are either points you can use in specified stores and airlines or cashback based on your use of the card. The best way to use reward credit cards is to pay the balance by the end of every month. Not doing so will cause you to accrue interest on your cards and the benefits will not be worth it.

Purchase Cards

These are the best credits cards for those who have planned a significant, expensive purchase and would like to pay the debt off on a schedule, with no interest. These cards have no interest implied for a certain time period, after which it begins to accumulate. As long as you are confident that the debt will be repaid before the interest peri...Read More


Category:Money Management

Tags: annual fees, balance transfer, cashback, coupons, credit score, deals, discounts, interest rates, reward

---
BUSINESS HOURS
Monday – Friday (9am-7pm)
Saturday (9am-4pm)
Sunday (closed)
AUTO TITLE LOANS SINCE 2011
FAST MONEY LOAN provides auto title loans with cash in as little as 30 minutes. With locations throughout all of California to serve you, we help clients who apply for auto/car title loans – including Long Beach, Los Angeles County, Orange County, Riverside County, San Diego County, and Sacramento County.