If you are living in California, you are paying one of the highest costs of living in the USA. Your vacation in the Golden State, however, doesn't have to cost you that much. There are numerous scenic places to visit– all close to home. There are several options depending on the type of vacation that you prefer. You can go on a road trip and enjoy many attractions while camping or staying at cabins for the night.
You can choose a popular destination and find a nice hotel and delight in the surrounding beauty without hurting your budget.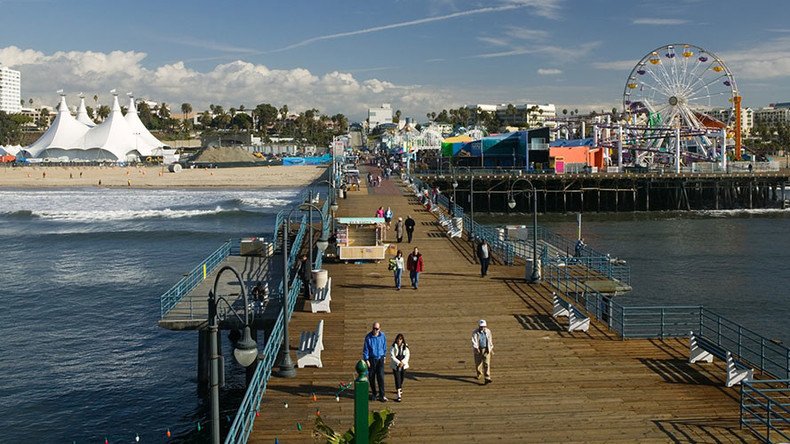 Managing your money while on a road trip
Some of the most iconic road trips are in California, so get your car ready and hit the road. There are many scenic drives that await you and lots of entertainment at affordable prices.
Here are a few suggestions:
·     The Pacific Coast Highway (also referred to as California State Route 1) is known as the most scenic drive in the state. The 656-mile drive starts near Leggett to the North and runs to Dana Point to the South. The most famous part of this road trip is from Monterey to Morro Bay. Be prepared for tight turns, though, and for fascinating views. Stop as often as you wish to enjoy the Pacific Ocean coastline.
·    Big Sur is one of the most beautiful spots in California that offers both luxurious inns and cabins along with affordable sleeping options. You can camp at one of the 12 campgrounds along the way for only $15 a night and appreciate the breathtaking views of the Ventana Wilderness. Cook your own meal at the campfire but treat yourself with a drink from the Big Sur River Inn, where you can have a beer while sitting in a chair in the river itself.
·      Calistoga is a charming town that has an Old West vibe and offers cheap accommodations for those who are on a road trip. You can stay at Calistoga Inn for $119-$129/night between Sunday and Thursday. The inconvenience is that you need to share the bathroom, but the brewery on site makes up for it. Besides, you can have ribs with garlic bread at Buster's Original southern BBQ for just $12. You can also visit the petrified redwood forest for just $10 and see the 3-million-old redwoods that were turned to stone by a volcano eruption.
Budget hotels in famous places
Even the most renowned resorts meant for the affluent can offer affordable vacation opportunities. Here are just three examples that will make you consider a posh holiday on a budget:
·       Palm Springs is an affluent desert resort city that also has some hidden treasures for those who are looking for an affordable holiday. You can get a room at Los Arboles Hotel for just $89 per night. The boutique hotel offers a heated pool, a sun deck, a jacuzzi, and poolside dining. You can grab a tallboy for only $6 at The Amigo Room, where you can enjoy a free jacuzzi as well. Play some night golf at the Lights at Indio Municipal Golf Course, which charges $15 for a green fee and a cart during the summer.
·     Santa Cruz is the heaven for surfers but it also offers plenty of other attractions. There are numerous camping grounds nearby where you can stay. For those who prefer a bit more luxury – Casablanca on the Beach is a boutique hotel with rooms for $119 a night. There are plenty of places to have a drink and enjoy a free pool or a game of darts.
·      Santa Barbara has been dubbed the "American Riviera" and we know why. Hotel rooms can cost $600 a night but there are cheaper options as well. If you stay at The Wayfarer, a hotel and a hostel near the Funk Zone, you will be charged only $49 for a shared room or $125 for a private room per night, which also includes breakfast and a heated pool. If you are a wine lover, Santa Barbara Winery offers six tastings for just $10 and you keep the glass as a souvenir.
Even in California, you can enjoy a vacation without worrying about your finances.
https://www.ineedafastmoneyloan.com/wp-content/uploads/2018/04/images-10.jpg
175
289
admin
https://www.ineedafastmoneyloan.com/logo_2020_v1_web/
admin
2018-04-30 05:05:52
2018-06-18 11:20:32
Cheapest Vacations for Californians