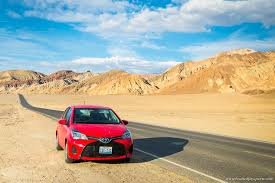 The road trip is usually an anticipated adventure for the entire family. It can be easily ruined, however, if your car misbehaves on the road or if you experience a car accident. This can be avoided if you prepare your car for the road trip. Don't let your dream holiday turn into a disaster. Here's how to gear up for the trip.

Start with an inspection
The first thing to do prior to setting off on a road trip is to inspect your car. It is advisable to have a mechanic check everything and give you an "a-OK". If you decide to do it yourself, make sure to have a look at these:
Tires – they are a very important part of the trip. So, make sure that you have the appropriate tires for the season, that they are in a good condition, with proper pressure and are not worn out
Fluids – check, and refill or replace all the fluids in your car. This includes brake fluid, oil, radiator fluid, transmission fluid, power steering fluid and windshield washer fluid
Check the battery and the Make sure that there is no corrosion. Note that batteries are replaced every 3 to 5 years
Check and replace, if necessary, shocks, struts, and springs
Make sure that all lights work and buy additional bulbs just in case. This includes brakes, turn signals, headlights, and taillights
Do an overall maintenance of the car if you haven't done it recently. Make sure that there are no maintenance lights lit on the dashboard. If there are any, fix the problem before hitting the road
Be prepared while on the road
Even the best car maintenance program cannot guarantee a fault-free road trip. Your car may break while on the road, so you should better be prepared for any accident. You can do this by having a roadside survival kit ready just in case. What you put in your kit is up to you. It can depend on whether you travel with friends or with small kids. In any case, your survival kit should as a minimum contain:
a car jack
jumper cables
a gas can in case you have to walk to get fuel
blankets
a spare set of clothes
rain gear
comfortable shoes
a flashlight with spare batteries
your phone charger
first aid kit
some packed food
water
If you want to be really prepared, take a portable generator to charge your phones and other devices. You can also get a portable battery jumper.
Make sure your spare tire is in good condition and re-inflate/replace it as necessary.
If you have kids, be sure to pack kid-friendly snacks, an activity bag, and small travel pillows.
In addition to that, make sure that you have all the necessary paperwork of your car with you. That includes a copy of the warranty and insurance. If you have roadside assistance as part of your car insurance or you are a member of an auto care club, make sure that you have their contact details as well. Keep all the documents separate in a travel organizer or simply in a plastic pocket to prevent them from occasional spills or other damage.
Last but not the least, take a spare key of your vehicle and keep it in your pocket so that you can avoid locking yourself out of the car in the middle of the road with no assistance nearby.
Follow these simple tips and you will enjoy a safer and more pleasant road trip.
https://www.ineedafastmoneyloan.com/wp-content/uploads/2018/04/download-4.jpg
183
275
admin
https://www.ineedafastmoneyloan.com/wp-content/uploads/2020/12/logo_2020_v1_web.png
admin
2018-04-27 04:56:29
2018-06-18 11:38:51
Getting Your Car Ready for a Pleasant Road Trip