If you are thinking about selling your car, you'll obviously want to get the maximum sale price. The answer is pretty simple – think like a buyer. If you are to purchase a new vehicle what are the things that will attract you to a certain car, and which drawbacks will turn you off?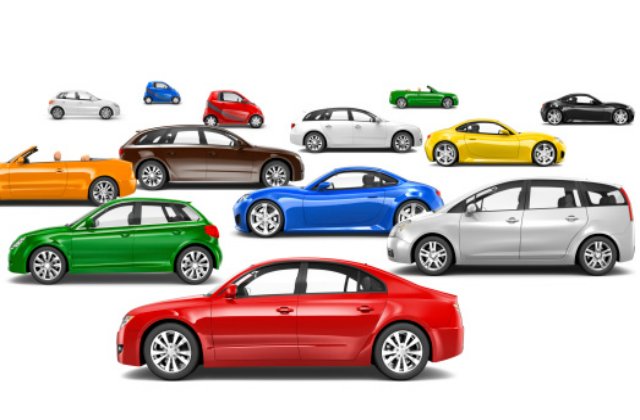 1. Keep your car well-maintained
One of the most important expectations is to have your car in the best possible condition. Regular maintenance is important since it guarantees your safety on the road and as a bonus boosts the resale value of the car. Follow the manufacturer's guidelines about checking and replacing fluids and have your car inspected by a mechanic on a regular basis or when you are in doubt.
2. Keep all paperwork
Keeping your car well-maintained is important, however, keeping a record of all the checks and repairs is also very useful. You will be able to show service records to the prospective buyer and increase your chances of getting a good deal.
3. Clean your car regularly
Even if your car is in the best condition, if it looks dirty and sloppy, no buyer will look at it. Clean your car regularly. In warm weather it is advisable to wash your car twice a month – you can do it either by hand with the appropriate car wash detergent or go to a carwash & detailing center. It is also important to wax the car at least twice a year for best results.
4. Take good care of the interior
It is important to keep your interior clean. Use special cleaning solutions depending on the material used in your car – textile or leather. Avoid eating and drinking in the car as some stains are close to impossible to remove. Never smoke in the car – the smell may stay for a long time and it will be unpleasant for potential buyers, whether they are smokers or not.
5. Protect your car from freezing and overheating
Adverse weather takes a toll on your car. Therefore, you need to protect it both from freezing and overheating. The best way is to find a covered parking, preferably a garage, and keep your car there. The overall maintenance and cleaning also help the car cope better with heat or cold.
6. Mind the mileage
If you are planning to sell your car, try to keep your mileage as low as possible. A lower figure will attract much more buyers. And if you are reaching 100,000 miles better stop driving your car before hitting this figure as psychologically it is regarded higher… unlike 98,000 for example.
7. Fix all dents and scratches
Dents, dings, and scratches appear as a result of the everyday use of the car. Fix them immediately after you notice them as it will cost you less and will help get a better resale price.
8. Make minor repairs on time
If there are minor problems that need to be repaired, it is better to fix them before selling the vehicle. Check with your mechanic how much it will cost you and decide if it is worth the investment compared to the resale value you get after the fix. Besides, minor problems are cheaper to fix.
9. Check your tires and buy a second set of wheels
Always check the condition of your tires, keep them clean and maintain the right pressure. The car will behave better on the road. It is also advisable to buy yourself a second pair of wheels to use in the winter. It will be a plus when selling the car as it will be yet another proof that you have taken good care of your vehicle.
10. Drive carefully
Last but not least, drive carefully. Any car that has been in a road accident has a lower resale value compared to the others. Therefore, for your own sake and for the benefit of the future buyer, follow all road signs and pay extra attention while driving.
Maintaining your car well will also help you get a higher title loan, should you ever need to use that option. Fast Money Loan is a title loan company in California with offices across the area, offers quick cash loans on your car title with no credit check. Need cash? Own your car? Find the office nearest to you here: www.ineedafastmoneyloan.com.
https://www.ineedafastmoneyloan.com/wp-content/uploads/2018/03/What-is-Resale-Value.jpg
411
671
admin
https://www.ineedafastmoneyloan.com/wp-content/uploads/2020/12/logo_2020_v1_web.png
admin
2018-03-30 04:12:32
2018-06-18 11:47:43
Top 10 tips to Keep the Resale Value of Your Car High