Nowadays, many Americans live paycheck to paycheck and it is not very difficult to fall behind on bills. This might be just a temporary situation because of accumulated medical bills or a more long-term misfortune if you have lost your job or you are experiencing some other issues.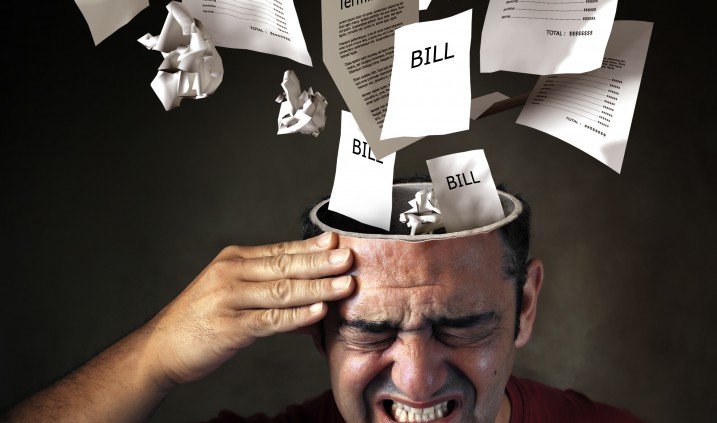 If you find yourself in this situation – don't despair, – there are several things that you can do to catch up on bills. Here are some of the best tips to follow.
Make a list of your unpaid debts
If you are falling behind on your bills, take some time to make a list of them. Write down who you owe and how much you owe. You can also add a breakdown of how much the monthly installment is and how many months/weeks you are currently behind. Then put down how much money you have on hand to cover any of the bills.
The next step is to prioritize the payments. Usually, your mortgage or rent should be the first unpaid bill to settle, followed by your utility bills. The next in line come the bills with higher interest rates or those that are most behind.
Make sure to first cover those payments that are important for your everyday life – such as having a place to live in, water, electricity, etc. Delaying your credit card payments may result in bad credit score but is not as dangerous as losing your home.
Try to renegotiate your payments
Most of the lenders are willing to renegotiate the terms of your payment plan once you start struggling with it. Try to explore all possible options available. Quite often, the lender is more willing to receive less per month than be faced with your default have to deal with you should you decide to declare bankruptcy as a result of failure to repay your debts.
Create a budget
Creating a budget is important for everyone, especially for someone who is having trouble paying the bills. When you can't pay your mortgage, utility bills or you have accumulated unexpected medical bills, for example, it is time to cut down on some things in order to make ends meet.
The first things that you need to give up are entertainment expenses – dining out, going to the movies, or paying for subscriptions. Then you can consider eating ordinary produce and not organic. Try to make your shopping list as short as possible and avoid the usual junk food and treats.
Something very important when creating your budget is to be realistic about your goals. Do not expect to suddenly get back on track after one or two months of restrictions. Aim to do it gradually. If you are behind 4 bills this month, try to catch up on one, then on another next month until it is all done. Setting small goals and achieving them will give you the necessary boost to keep going.
It is also good to track your daily spending. Make sure that you spend as much money as you have allocated to each item – groceries, fuel, coffee, etc. There are even some apps to help you in that endeavor, like Mint or Pocket guard.
Consider a second job
Falling behind on bills requires finding extra cash to pay them. While cutting your expenses is a way to save money, starting a second or even a third job is a way to make more. Working twice as much and during the weekends will give you the opportunities to repay those overdue bills much quicker. It also means that you will have less free time to spend money on restaurants or other entertainment.
Another positive side is that you will get a new experience and have a chance to meet new and interesting people. Besides, remember that this is a temporary solution, you will enjoy your free time twice as much when it's all over with.
Borrow from family
If you are close with your family, consider borrowing some money to help you cover the bills. It may be difficult to ask, but your family is probably more than happy to help you out. You can even come up with a payment agreement and suggest that they charge you interest to make it fair. It is the most economical way to borrow as your family will likely charge you very low interest, if any.
Get car title loan with no credit check
Last but not least, you need to consider taking a loan in order to cover your outstanding payments. One of the fastest and easiest ways to do it is by applying for a car title loan online. The process is simple and straightforward and you get approval and cash in less than an hour.  The advantages of a car title loan are as follows:
Quick access to much-needed cash
Transparent terms and conditions
No credit check
Easy to get approval without much hassle and documentation to fill out
To get a title loan you need to be 18 years of age and have a lien-free vehicle title on your name. The best thing is that you keep and drive your car, even though it serves as a collateral for your loan. The other good thing is that you can contact several companies online, receive their offers and decide on the best one without any commitment to the others.
Quite often, title loans are taken for a shorter period of time, such as one or two months, and serve as a fixture not only for unpaid bills but to welcome unexpected happy events as well, like an engagement, a school trip, etc.
Falling behind on bills is not uncommon and you shouldn't panic if it happens to you. Identify your weak points in terms of repaying your debts and take immediate action to resolve them. Use the tips above as a guide and believe in your ability to overcome difficulties.
Are you behind? Get caught up fast with a no credit check title loan from Fast Money Loan – a title loan company serving Long Beach and the rest of California. We have the lowest rates and super easy approval process.
https://www.ineedafastmoneyloan.com/wp-content/uploads/2017/11/voyance-problemes-financiers-717x423.jpg
423
717
admin
https://www.ineedafastmoneyloan.com/wp-content/uploads/2016/11/logo_2016_v5_web.png
admin
2017-11-22 06:39:02
2018-11-24 10:34:50
What to do when you fall behind on bills