Buying a new car is exciting but remember that it is an investment. Aside from insuring your investment, you need to consider the warranty coverage. Although the car may be brand new, there is no certainty that its condition will remain as perfect as it is at the time of purchase or that you won't require repair.
Manufacturer warranties are available with most car producers to cover the costs of a number of repairs, but they include specific limitations. Here is what you can expect from your manufacturer warranty!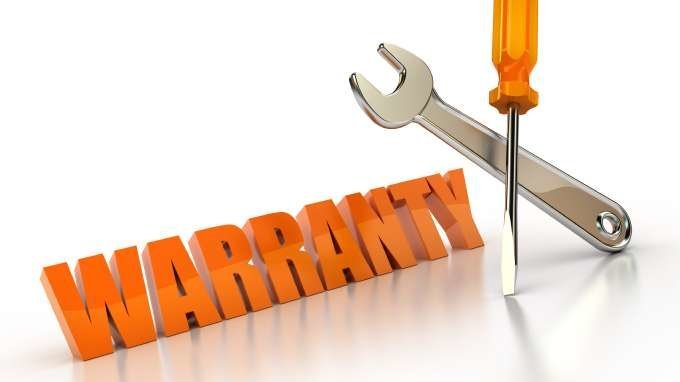 Manufacturer Warranty Coverage
The standard manufacturer warranty (aka the powertrain warranty) will guarantee that the manufacturer will cover expenses related to repairs or defects on major components (like the engine and transmission) over an allocated time period.
Usually, the coverage will be documented with a time and mileage limit. For most manufacturers, the warranty will be active for 3 years/36000 miles, up to 5 years/60,000 miles but these numbers will vary depending on the producer and the vehicle model.
Under the manufacturer warranty, the car producer is bound to make up for any faulty car parts installed during the manufacturing process. In addition, any electronic issues will usually be repaired for free by the manufacturer.
Ask your car dealer about the available warranty levels as their coverage will vary. Some manufacturer warranties include coverage on general repairs, rusting car parts or even required repairs for the reduction of harmful emissions if your vehicle is not authorized by environmental organizations as safe.
Components covered under the Powertrain warranty
The powertrain warranty (which is the basic manufacturer warranty) covers all components that make a car run.
Engine
Crankshaft
intake and exhaust valves
pistons
the oil pump
timing belt and gears
Transmission
Typically, all internal transmission components are covered, but cables and electrical items are often excluded.
Drive Axle
Most powertrain warranties cover axle shafts, axle housing, and other internal parts.
Seals and Gaskets
Your seals, gaskets, sprockets, chains, and gears will likely be covered if they are defective.
Limitations to Consider
The basic manufacturer warranty has some limitations, which may be difficult to spot, especially at the time of purchase when your adrenaline levels are high because of the new, amazing car you are about to have!
The restriction that comes into play with basic manufacturer warranty is the mileage. Since you can run up your miles before your warranty expires, ask your manufacturer or car dealer at which point you will actually not have any coverage. Also, double check if the mileage limit is for the whole warranty period or per year.
Not all parts of your car will be covered by the manufacturer warranty and even the parts that are initially covered may not be replaced if the damage is due to a car accident. Furthermore, if the damaged parts fail to function properly as a result of poor maintenance or climate conditions, it is likely that the manufacturer will refuse to cover the repair costs.
Finally, it is possible that different components will have different warranty periods, after which they will not be covered.
You can also buy an extended warranty direct from the manufacturer or through a 3rd party. 3rd party warranties can be added after the initial vehicle purchase.
https://www.ineedafastmoneyloan.com/wp-content/uploads/2018/05/cost_repair_2-1.png
428
476
admin
https://www.ineedafastmoneyloan.com/wp-content/uploads/2020/12/logo_2020_v1_web.png
admin
2018-05-09 04:30:06
2018-06-18 12:29:19
Manufacturer's Warranty: Coverage and Limitations