Long Beach CA offers a number of beautiful hikes. Whether you live here or are just visiting, take some time to take in the sights.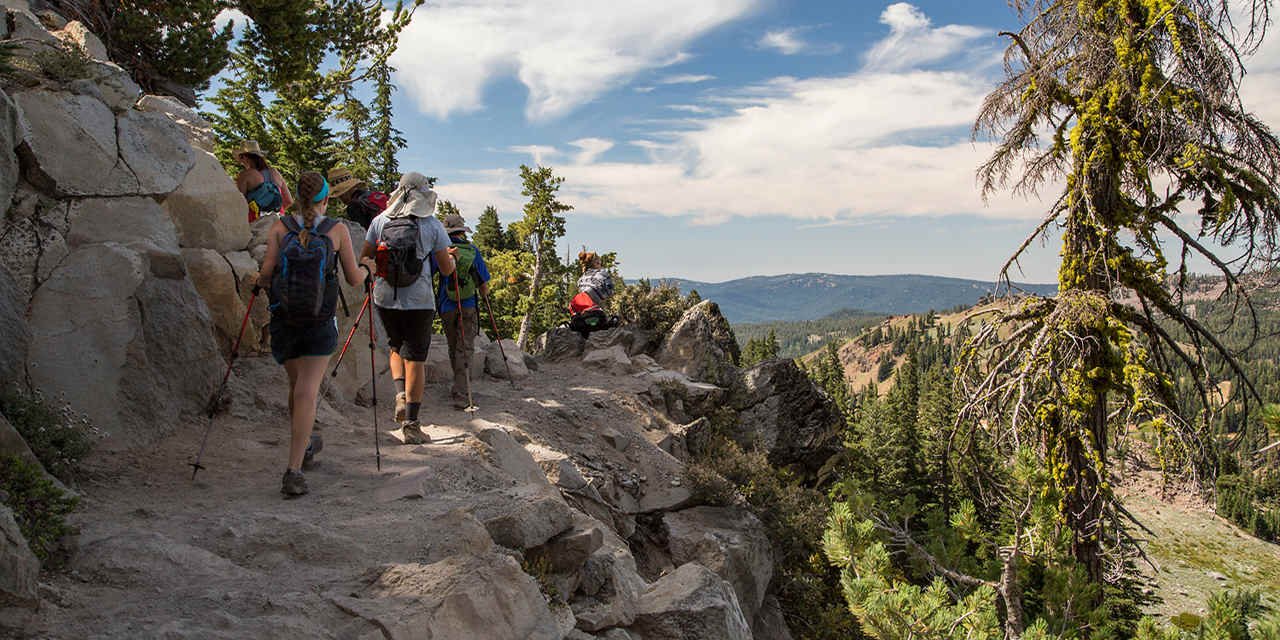 The Wetlands are situated in Long Beach along the LA River. The trails are great for hiking, biking, bird watching, and horseback riding. If you want to bring your dog with, you can. You don't have to go to the zoo when you can find animals such as red-tailed hawks and turkey vultures at Wetlands.
This Dominguez Gap Wetlands is actually a 2008 river project. $7 million were invested with the aim to restore the important ecological functions of water quality improvement, wildlife habitat, and aquifer recharge to the urban lower Los Angeles River.
32201 Forrestal Dr Rancho Palos Verdes, CA 90275
Forrestal Ecological Reserve is located about 12 miles away from Long Beach CA. It is a 25-minute drive to get to the reserve by car and it takes about an hour and a half by bike. Rocky hills on one side and the ocean on the other, it is a great place to go hiking, enjoy nature, and even take some cool pictures.
1 Ocean Trails Dr Rancho Palos Verdes, CA 90275
As the name suggests, it is located just by Trump National Golf Course. It is a coastal hiking destination with a breathtaking view. Hiking is not the only great activity you can enjoy. Other activities include paragliding and enjoying the beautiful picnic spots on the trail. Spring would be a great time to visit this place to enjoy more greenery and even see the whales if you are lucky.
Crestview Ave & Avalon Dr. Seal Beach, CA 90740
Gum Grove Park has a relatively flat landscape and is pretty small (about a mile in length) so it is a great place for an easy hike. If you plan on going there with your dog, watch it closely as there is a chance of coming across coyotes. There are even signs all around the park asking to not feed the coyotes.
N Bandini St Los Angeles, CA 90731
This Park is another coastal hiking destination, located about 7 miles away from Long Beach CA. The trail and views are amazing.You can enjoy the view of the sea and cliffs, while hiking the sandy trail. There are some cactuses on the sides, so be careful, especially if you are hiking with kids.
The park dates back to1931, when Mr. George Peck, real estate developer and benefactor, donated most of the Park's 4.8 acres. The land has been designated as open space since this time.
2745 Orange Ave, Long Beach, CA 90806, USA
If you do not have a way to get out of town or simply do not have the time to spare, this park is for you. The trails are great and the surroundings are rocky and sandy. Small animals such as rabbits can be seen. Plus, the park is open 24/7.
2125 Santa Fe Ave, Long Beach, CA 90810, USA
If you are taking kids along on your hike, this is the perfect place. Admiral Kidd Park is situated between two schools. It offers sports fields & courts, a recreation center with youth programs and a playground.
The park is open everyday between 6AM-5PM.
3401 Golden Ave, Long Beach, CA 90806, USA
Bring your dog here for a run or simply let it play with other dogs.
Wrigley Heights is open every day between 6AM-10PM
If hiking isn't your thing, there are lots to do and amazing places to visit in Long Beach, California.
https://www.ineedafastmoneyloan.com/wp-content/uploads/2018/01/download.jpg
183
275
admin
https://www.ineedafastmoneyloan.com/wp-content/uploads/2020/12/logo_2020_v1_web.png
admin
2018-01-23 07:31:28
2018-06-19 12:30:32
8 Awesome hikes around Long Beach CA