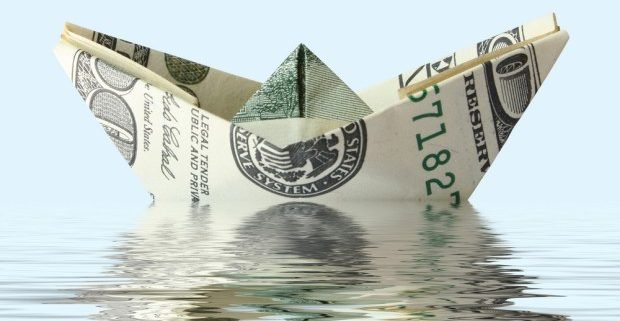 If you need quick and easy access to your money, then you need a liquid account. In order to better understand liquid accounts, let's define liquidity and liquid assets.
Liquidity determines how fast an asset can be converted into cash. If the asset can be sold quickly and with little impact on its value, then it can be defined as a liquid asset. Examples are: bank accounts, shares of stock, bonds and money market accounts.
A good example of a non-liquid asset is real estate, since it may take a few months to sell it and get the money you need. If you need urgent cash, you might be forced to sell the real estate quickly and with a significant loss.
Bank accounts are one of the most common liquid assets. There are three main types of accounts that are considered liquid assets—checking account, savings account, and money market account—since you can easily make withdrawals. Certain certificates of deposit (CDs) also give you the opportunity to withdraw money without penalty when the account is mature.
Checking account
Checking accounts are considered liquid accounts since the purpose is to keep money in it to pay bills or purchase goods. You can withdraw the money at an ATM, make online payments or write checks. In some cases, you pay a charge for using your money. Some banks limit the checks you can write each month without paying a fee. In most cases, the bank also imposes a service charge if your balance is below a given amount, often the threshold is $1,500.
Savings account
The savings account in its traditional form allows you to withdraw money at the teller window. Some banks even allow for money withdrawal at an ATM or allow online transfers. The disadvantage is that you cannot write checks. If you have a savings account, you receive some kind of interest, but it is usually quite low.
Money market account
Another type of liquid account is the money market account. Its main advantage is that it usually pays much higher interest than the savings or checking accounts. The rate may change depending on the market conditions. There is a minimum balance required for such an account to be open, usually $1,000. The specific details of money market accounts depend on the financial institution that provides them, but banks generally waive ATM fees and give free checks. The disadvantage is that there is usually a limit to the number of checks you can write monthly. There can be limitations on debit card purchases as well.
Certificates of Deposit
The certificate of deposit is not a typical liquid account. There are, generally, two types of CDs—traditional CD and liquid CD.
The traditional CD is not as liquid as the above-mentioned types of accounts. The reason for that is the requirement to leave your money in the account for a given period. It can be months or years, the typical period varying between 6 months and 5 years. The benefit is that you get a much higher and fixed interest rate for the lifespan. The drawback is that you cannot withdraw the money prior to maturity without a penalty.
It allows you to withdraw money before the maturity date without paying a penalty. While the overall conditions depend on the financial institution, the common rule is that you receive interest, lower than that of the traditional CD. Often there are limitations on the amount of money you can withdraw or on the frequency of withdrawals within a given period. Perhaps one of the main disadvantages of this type of accounts is the requirement of an opening balance of at least $25,000.
https://www.ineedafastmoneyloan.com/wp-content/uploads/2018/02/A-Simple-Guide-to-How-Market-Liquidity-Affects-Your-Investments.jpg
400
620
admin
https://www.ineedafastmoneyloan.com/wp-content/uploads/2016/11/logo_2016_v5_web.png
admin
2018-02-26 07:23:52
2018-06-19 13:05:44
Understanding different types of Liquid Accounts