If you have tried saving up money, you might have noticed that it is tougher than it sounds. Being part of a modern consumer society, we often find ourselves spending far more than we had planned. But with a bit of self-discipline, good organization, and our useful budgeting hacks below, you could save more.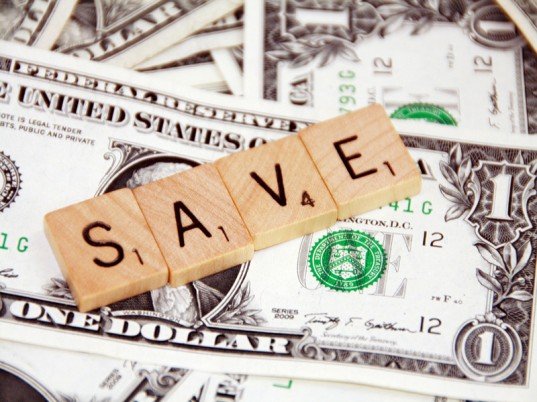 Envision your success
Make your wish as specific as possible. Then surround yourself with it. If you want to save up for a car, the first step is to choose the specific type you want. Then print pictures of it and put them on your fridge, bathroom mirror, and on your workspace. Take a step further and set them as your phone and computer wallpaper. Make sure you are constantly reminded of what your goal is. That will help you to stay motivated and keep saving up money.
Cook at home
A lot of money is spent on food. Instead of having home cooked meals, we sometimes order food or go out to eat, which is much more expensive. In the dynamics of today's world, few of us have the time to prepare meals at home. A solution we can offer is to cook only one day a week. Eating the same dish more than twice can be boring but you can prepare various meals and freeze them for later that week. This way you will be able to save up money and even take the food to work.
Think of the real price
When going for shopping, no matter what product or service you are about to spend your money on, first think of the real price. What we mean by that is to simply calculate how much time you have to work for the item of interest. For example, if you are looking at a dress that costs $70 and you get paid $8 per hour that would mean you have to work about 9 hours for it – an entire day and some more. Once you know how much it will cost you in terms of time, simply decide for yourself whether it is really worth it.
Grocery Shopping
Many times, we come out of the store having bought way too many things. By the time we get to use them all, we might even have to throw some away. This is mainly because we have the bad habit of grocery shopping when hungry. Besides going to the store on a full stomach, other things that can help us not waste time and money are to chew gum and wear headphones. The mint is used to counter the persuasive scents in stores. Likewise, listening to our own music blocks the one in the store usually carefully selected in order to make the customers spend more time shopping.
Use Cash
The next tip is to use cash instead of credit or debit cards. Cards are convenient because it is easier and safer to carry and use them instead of cash. The downside, however, is that one can very easily spend a larger amount of money on things that are not particularly necessary. This leads to falling off track and not reaching your financial goals. By setting a budget and carrying only necessary cash, you can stick to your budget much easier.
Sales
An important part of saving money is to figure out what your priorities are. Just because you are saving up for something doesn't mean you have to cut all things that bring you joy. You can still go shopping and go eat out, it would just be on a budget. Sales are great because you end up buying something you want but at a lower price, of course, at the additional cost of the time, you would have waited for the item to be on sale.
Start slow
Like with everything else that requires a change in lifestyle, it is better to start slow. Take small steps by putting aside a small amount of money and then gradually increase with time.
Saving can be fun
If you get motivated by challenges, then try the 52-week money challenge.  The money you deposit each week is equivalent to the week number. So, in the first week, you will put aside just $1, during week 2 – $2, week 30 -$30 and so on. At the end of the year, you should have $1378 in savings. Another fun way to save money, besides challenges would be to use tools such as SaveUp, which reward you with cash and prizes for saving money.
Avoid
"Quick" visits to the shopping center and going out with friends are usually the types of activities where we get tempted to spend money most easily. Restrict yourself from giving into these temptations too often. At the end of the day, homemade coffee is as good – if not even better – as the one you are going to spend $9 for.
Treat yourself
Just because you are saving money doesn't mean you have to stop doing/eating/shopping for what you like. Definitely treat yourself, whenever you reach a milestone. For example, when you have saved up the first $500 for your dream car, in order to treat yourself on reaching the mile stones, you should set a "fun" fund beforehand.
Saving money is not for everyone and we know for a fact that in some cases it isn't even an option. For the times when you need money urgently, call us at Fast Money Loan. You will have cash with no credit check in as little as 30 minutes.
https://www.ineedafastmoneyloan.com/wp-content/uploads/2018/02/save-money.jpg
468
677
admin
https://www.ineedafastmoneyloan.com/wp-content/uploads/2020/12/logo_2020_v1_web.png
admin
2018-02-07 10:14:21
2018-06-20 05:37:52
10 Budgeting hacks that help you save more