Fast Money Loan for Car Title Loans In West Sacramento CA
GPS Install and Vehicle Inspection Location Only
THIS LOCATION DOES NOT PROCESS LOANS. It is a vehicle inspection and GPS installation only site. Your loan will be processed fully online or by phone by a Loan Officer. We have many options to get you funded!
Apply Online For A Title Loan
The fastest way to get a car title loan is by applying for it online. All you need to do is just log on our site: www.ineedafastmoneyloan.com and click the Apply Now button. We have all the instructions there. You do not have to leave the comfort of your home in order to get the money that you so urgently need. The process is straightforward and won't take up much of your time, while the results will be quite satisfying. If you would like to speak to one of our friendly associates, please give us a call:1 (844)-422-7676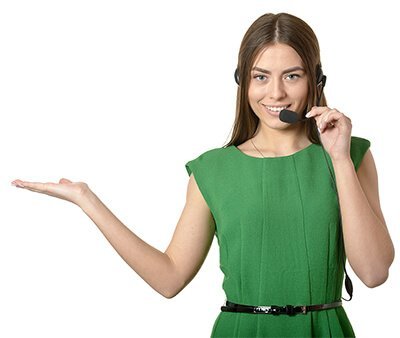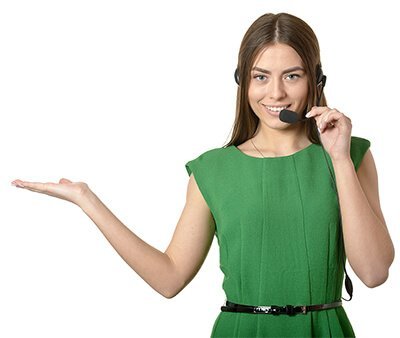 By providing a telephone number with any request for services or loans from Fast Money Loan ("we," "us," "our"), you authorize us to call and send text messages to these numbers using an automatic telephone dialing system and/or artificial/prerecorded messages, when we provide account information and services, such as transaction approvals, payment reminders, or collection messages. If you do not want to receive these account messages by text, you can withdraw consent by following the opt-out procedures in the text message. We will not charge you for these communications, but your telephone service provider may charge you to receive them.
| | |
| --- | --- |
| Monday | |
| Tuesday | |
| Wednesday | |
| Thursday | |
| Friday | |
| Saturday | |
| Sunday | Closed |
About Our Location
The West Capitol Avenue Fast Money Loan branch is run by Agnes. She is really nice. This is a licensed Fast Money Loan Location. They do Car Rental and Vehicle and Boat Storage at this location. Our West Capitol Avenue location in West Sacramento provides the residents of the Sacramento area with auto title loans. We rent a space inside the store. The store is located at 1925 West Capitol Ave between Poplar and Sycamore Ave. If you are in Sacramento and in need of quick cash, stop by the West Capitol Avenue Fast Money Loan West Sacramento Branch. We believe in consistently providing all our customers with excellent customer service.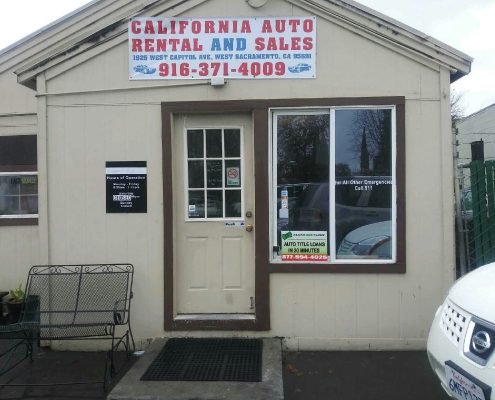 About Sacramento
Sacramento is the capital city of the state of California. Sacramento is located near the Sacramento river and the American river in northern California. Sacramento's estimated population is around 500,000+. The California state assembly, the governors office and the supreme court of california are all located in Sacramento. In 1808, a Spanish explorer by the name of Gabriel Moraga discovered and named the Sacramento Valley and the Sacramento River. In 1848, gold was discovered by James W. Marshall at Sutter's Mill in Coloma. This prompted a large number of gold-seekers to arrive to the area, hence increasing the population. In August 1848 Sutter Sr.'s son, John Sutter Jr. arrived in the area and helped name the city after the sacramento river.
Getting A Fast Title Loan in The Sacramento Area

West Sacramento is one of the most beautiful places to live in. As pretty as it can get, the weather is also unpredictable, it can get very cold during the winter and during summer, some days can be scorching hot. During this influx of weather, it can sometimes get rough if you're also having financial difficulties. As hard as people work to earn a living to keep food on the table, our obligations can still get ahead of us. Many a time, a seemingly simple thing like a late paycheck can be the cause of this difficulty. Sometimes it could be due to other factors like repairs needed to the home, tuition fees, other debts that continue to recur and just don't seem to go away. Let Fast Money Loan in West Sacramento help you with a cash loan. The process is really simple, if you own a car, you may apply for a loan from Fast Money Loan in West Sacramento. We work with people from all kinds of backgrounds and not having good credit history does not make you in-eligible, you can still benefit from applying! We have helped numerous applicants with bad credit and even with absolutely no credit and they have been approved for our car title loans, with the ability to repay.
Your Car Can Serve As Security
A personal loan issued by Fast Money Loan in West Sacramento utilizes the equity in your own vehicle and leverages the title of that vehicle as security in return for a personal cash loan. If you have just finished paying off your car or even owe money, you can very easily hope to be qualified for a car title loan. Your car is yours to keep and drive even though we will give you the cash you need. Just fill up our easy auto title loan application. We only need your car title and proof of your ability to repay the loan amount you are seeking. We will then evaluate your situation and ascertain your ability to repay the loan. After that, we will contact you to provide our decision regarding your loan approval.
If your loan is approved, we will prepare your paperwork. Rest assured, we will give you the most competitive rates in the market. Visit our easy online form and send us your completed application.  This is all you need to do and you will be on your way very soon.
Are You Needing Cash in The Sacramento Area?
Almost everyone would like to have extra cash for spending according to their hearts desire. However, there are many who need to get caught up on bills or have to pay for unexpected expenses, there are many others in the Sacramento area with the same needs. There is no need to feel like you have done anything wrong, people make mistakes sometimes and they learn, at other times, it is just fate and you have to deal with the circumstance without feeling embarrassed. Don't feel like you are the only one in Sacramento who doesn't have enough money to get through the month.
There is some good news for you though, especially, if you are a car owner. With your car, you are eligible to apply for a title loan from Fast Money Loan in West Sacramento. This happens because we are able to give you an instant cash loan, just using your car's value as collateral. Nobody needs to know the exact situation and your needs or what you will spend the money on, you have your plans we can make it happen. No matter what your needs are for cash today, please feel free to apply for a title loan. Once it gets approved you will end up with a handful of cash at your disposal.
Wait, what If I have bad credit or worse, no credit?
Just having the ability to apply for a cash loan even when you have bad credit in the Sacramento area provides an opportunity to receive a bad credit loan. When we meet people with poor credit status, especially people who have been turned down by banks and other financial institutions, we try to give them the opportunity to get fast personal cash loans. Many times, we have seen that people, generally who are affected by bad credit history feel lost and disheartened since they feel they will never be able to have any extra money at all. However, now it is still possible to have extra money at your disposal with bad credit loans.
Collateral Loans in the Sacramento Area

Did you know that online collateral loans can be obtained directly from the internet, you can still use the money for any purpose. The first step is to go online and fill out an application. Loans that require collateral are typically a type of personal loan. These loans are secured by requiring that you give an item worth value to the lender as security.
The lender will then ascertain the value of the collateral you provided and then depending on its adequacy, will confirm or clarify. If your request for the collateral loan is approved, then that lender will keep your collateral with them, until you have fulfilled all the conditions on your contract for the collateral loan. After that time, you can begin to make monthly payments towards paying off your loan.
After the payment is completed and the loan is completely paid off, the lender will be able to sign your asset back to you. On the other hand, the loan company will have to end up keeping your security in case of non payment or default. If you don't want to loose your asset, make your payments on time and stay current on your loan amount.
Installment Loans in the Sacramento Area

You may be able to get an installment loan by submitting an application through an online loan service. Consider this, it would be wiser to go this route especially if you are going to put your hard earned cash towards making a large purchase. Once you figure out the details of the monthly installment loan and learn the aspects related to the monthly payment which is on the same date each month with set amounts, you can ask for the interest to be included as part of the payment, now you can relax and purchase what you need to purchase while continuing to pay for it in equal monthly installments. This way, you can still keep your cash, buy and use the item you purchased and pay for it in installments. Since you are being smart about it and should ask for the loan company to include the interest, once you have finished paying all the installment loans in their entirety, there will be nothing left to pay.
To receive this, you will need to plan on providing the details of the item you own that will be used by the lender as security toward your installment loans. This is standard practice for secured personal loans, such as installment loans. There is nothing to worry, everything will be in the contract, since after paying all the money according to the contract that you sign, you will get your item back.
How to Apply for A Title Loan
Applying for a title loan from Fast Money Loan in the Sacramento area is very easy; in fact, you can do it from the comfort of your own home or office. We have made it easy for your convenience. You can go online and put your information in the simple request form, fill in all the information about your personal details, about your car and some detail as possible. Once you submit the form, we will receive the information in our office and work with you to follow through on your application. If your application is approved, we will use the value of your car as security for the title loan. Remember, with us, you still get to keep your car and drive. We know you need your vehicle to get to work and for other things like school or errands. All we need is to get added to your title as a lien holder of your car. Once you complete your payments and the loan is paid off, we will remove our name from the lien holder on the title.
Disclosure: All loans subject to underwriting approval and confirmation of your ability to repay. Other restrictions may apply. Not all loans will be approved.
Fast Money Car Title Loans West Capitol Ave West Sacramento CA
1925 West Capitol Ave
West Sacramento
CA
95691
United States
| | |
| --- | --- |
| Monday | |
| Tuesday | |
| Wednesday | |
| Thursday | |
| Friday | |
| Saturday | |
| Sunday | Closed |