Fast Money Car Title Loans In Moreno Valley CA
Apply Online For A Title Loan
The fastest way to get a car title loan is by applying for it online. All you need to do is just log on our site: www.ineedafastmoneyloan.com and click the Apply now button. We have all the instructions there. You do not have to leave the comfort of your home in order to get the money that you so urgently need. The process is straightforward and won't take up much of your time, while the results will be quite satisfying. If you would like to speak to one of our friendly associates, please give us a call: 1-877-594-4025.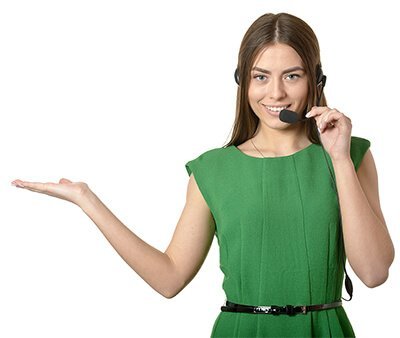 By providing a telephone number with any request for services or loans from Fast Money Car Title Loans ("we," "us," "our"), you authorize us to call and send text messages to these numbers using an automatic telephone dialing system and/or artificial/prerecorded messages, when we provide account information and services, such as transaction approvals, payment reminders, or collection messages. If you do not want to receive these account messages by text, you can withdraw consent by following the opt-out procedures in the text message. We will not charge you for these communications, but your telephone service provider may charge you to receive them.
Service Location
24893 Sunnymead Blvd

Moreno Valley

CA

92553
| | |
| --- | --- |
| Monday | |
| Tuesday | |
| Wednesday | |
| Thursday | |
| Friday | |
| Saturday | |
| Sunday | Closed |
About This Location
The Fast Money Car Title Loans in Sunnymead Blvd Moreno Valley CA has been helping the residents of Moreno Valley with car title loans. We rent a space inside the store of Pay Day Money Center Licensed Location. They do payday loans and Signature Loans. The store is located at 24893 Sunnymead Blvd between Perris Blvd Drive and Indian street. If you are in Moreno Valley and require some quick cash, please come by the Fast Money Car Title Loans in Sunnymead Blvd Moreno Valley. We love exceeding our customers' expectations and promise you of speedy customer service.
Moreno Valley Area Information
Moreno Valley is a city in California and is home to about 210,000+ residents. It is the 112th largest city in United states and has a population density of 3500+ per square mile. This statistic makes the city average 1500% higher than the average in the state of California and over 4000% higher than the national average for all of United States. The city by itself is about 50+ square miles, during the recession that took place in 2000, the city had its ups and downs, but since the recession has passed, Moreno Valley has attained a new image. There is a lot of new development in the area and a lot of investment has come in. Moreno Valley is also linked viaa brand new train track which was installed in the southern part of the city. The city has also approved additional plans to design and build additional infrastructure in the form of new four lane freeways as well as adding new business infrastructure in the form of business parks, corporate offices and industrial areas that have come up. The highlight for the city residents is the arrival of a minor league baseball, this league would help the area of Moreno Valley immensely. This is the California League to Moreno Valley.
How Do Car Title Loans Work in Moreno Valley CA?
If you are wondering how title loans work, you are not alone. Many people think that it might be a complex process while in reality, obtaining a title loan is not at all complicated. Here is how simple the process is with Moreno Valley Car Title Loans along with the steps you need to consider and what to expect.
First, click on apply online at our site or give us a call at 951-332-9055
Second, help us determine your eligibility when you fill out the easy form and provide us with accurate information such as the make and year of your car
Third, drive to any one of our convenient offices and obtain a simple appraisal for your vehicle.
Lastly, your friendly loan officer will provide you with your loan and set up a simple repayment plan once you are approved with the above process.
We don't do deep credit checks so don't let that deter you from considering to apply at Fast Money Car Title Loans in Moreno Valley. Remember, even if you have poor payment history or a bad credit, you might still get approved for the loan.
Leverage Your Car Title As Collateral
It can get very frustrating to have to go through all the stores in Moreno Valley while waiting for your paycheck to arrive. It is advisable not to get tempted into using expensive credit cards for your purchases. Consider instead, the use of the equity in your car as security for a car title loan. All you need to do is to send in your online application to the friendly folks at Fast Money Car Title Loans in Moreno Valley or visit our center and meet with our friendly advisors. All we really need is to simply provide proof of the ability to repay the loan. Based on the qualifying criteria, you might be qualified for an auto title loan. Also to remember, our car title loans are simple to apply for and bad credit applicants are always welcome.
Get Instant Cash For Car Title
Use our fast and easy application process and send us your car title loan application online. During our regular business hours, one of our friendly staff members will look through your application and work on your application, we typically are able to contact qualified applicants very fast, so stay tuned for either a phone call or an email from us. While waiting, please know that as soon as you hear that you might be approved, we will also being to process the cash as quickly as possible. This way, we can make sure that you don't need to wait long. Our minimum loans amounts will be specified to you and you can use the money for any purpose whatsoever.
Our friendly staff waiting is to hear from you! Contact us and find out how we can help you with a fast and efficient cash loan for your peace of mind.
Your Application For An Auto Title Loan
Irrespective of your current situation, remember that, if you own a car then you are eligible to apply online to Fast Money Car Title Loans in Moreno Valley. If you can browse the internet via either a smartphone or a computer, then all you need to do is to go online, you can do this any time of the day or night, Then, fill out our quick and easy online application. All we need from you is your basic information for identification purposes. Please note to pay special attention to the questions regarding your car. Due to our financial qualification criteria, We are able to approve auto equity loan applications, these criteria include, your ability to pay the loan as well as the value of your car. So, Apply today for a quick and secured loan in Moreno Valley, CA.
Have Bad Credit? Use that as an advantage for a Loan
Having bad credit automatically disqualifies people from obtaining any kind of loan, however, many people forget the fact that bad credit loans are actually a great opportunity for people who are suffering from bad credit scores especially in Moreno Valley. People have been affected by bad credit for a myriad of different reasons, However, that should n't disqualify them from being able to borrow money during times of urgent needs. We understand that life happens to everyone. Hence, that is the first advantage of bad credit loans – people affected by bad credit are now able to obtain quick and easy cash loans. Another advantage to consider is the convenience of monthly payments. Remember, you can make monthly payments to repay the debt. This way bad credit loans are able to meet the requirements of the lenders. The only stimulation being that the borrower needs to turn over something of value to the company authorizing the loan. The lending company will hold on to that asset through the end of the loan term. Once the loan has been paid off and the balance on the loan has been cleared, the lender will return the asset that was provided as security for instant cash.
Pay off Your Loan in Installments
Sticking to a budget is never easy, sometimes you want to splurge and you know you deserve it or someone you know does. During this dilemma, think about what an installment loan in Moreno Valley can do for you. When you obtain a loan that can be paid off in monthly installments, now you don't need to worry about the money to make the purchase. The best part is, you don't even have to pay for the purchase all at once. That is the biggest advantage of an installment loan. Now, you can be confident and go out and buy what you need knowing that you can easily pay it off over a number of months or years in easy monthly payments. When you find what you are seeking available on sale for a huge percentage off, like 75%  off, it absolutely makes sense to take advantage of the sale price rather than to wait. Always remember, you will need to provide the lender with an asset worth the value in order to receive instant cash as an installment loan. Do not despair, As long as you can pay back the loan according to the contract you can receive it back.
What can you use a Collateral Loan for?
In Moreno Valley, the most important aspect of a collateral cash loan is that you can use it for absolutely anything. You can put the money for any need you want to spend it towards. All you need to do is to apply for a collateral loan, get approved and get your money, it is that simple and easy. Collateral loans are a type of personal loan that you can receive at the time of your need for urgent cash. Once you apply and If your application is approved, you will then work with your lender to pay back the collateral loan and set up monthly payments. These payments typically are the same. Please be sure to know what the payment amount will be up front. Remember, as long as you have a valuable asset that you can provide to the lender as security, you will be eligible to apply for a collateral loan. The collateral item is only for the security for the lender and their financial and qualification process. Once you have completed with all your payments and the loan amount has been paid off,  the personal loan will be completed and you can receive your asset back.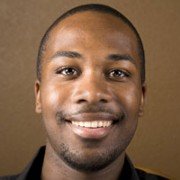 Fast Money Loan made it easy for me to get the cash I needed even though I don't have good credit. Thank you!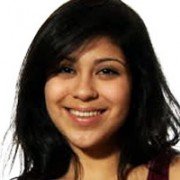 My parents couldn't help me out anymore, and I just needed to get through the semester of school. Thanks to Fast Money Loan I made it.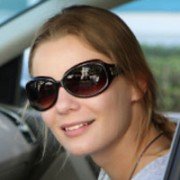 I didn't think I would qualify, but Fast Money Loan was able to get me the money I needed within minutes. I couldn't believe how easy it was.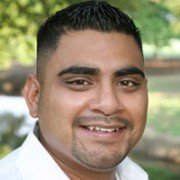 I lost my job recently, and I needed cash to pay bills. Thankfully, I was able to keep driving my car while I look for work.
Branch

13978 Old 215 Frontage Rd Unit C

Moreno Valley

CA

92508
Service Location

21025 Box Springs Rd.

Moreno Valley

CA

92553