Fast Money Car Title Loans in Sun Valley CA
This location does not issue loans
Apply Online For A Car Title Loan
The fastest way to get a car title loan is by applying for it online. All you need to do is click the "Apply Online Now" button below. We have all the instructions there. You do not have to leave the comfort of your home in order to get the money that you so urgently need. The process is straightforward and won't take up much of your time, while the results will be quite satisfying. If you would like to speak to one of our friendly associates, please give us a call: 1-877-594-4025.
This location does not issue loans
9325 San Fernando Rd

Sun Valley

CA

91352
| | |
| --- | --- |
| Monday | |
| Tuesday | |
| Wednesday | |
| Thursday | |
| Friday | |
| Saturday | |
| Sunday | Closed |
About This Location
Fast Money Car Title Loans works with Classic Car Storage which is a licensed location and issues loans. They also rent out cars for Movie studios. Classic car storage is run by Gabe.  They have been here for many years and are very friendly, they provide great services for Fast Money Car Title Loans customers. The store is located at 9325 San Fernando Rd, at the intersection of Sheldon Street and San Fernando Road. Fast Money Car Title Loans issues car title loans at this licensed location. Call: 818-357-5669 and talk to Gabe.
About Sun Valley, California
In 1876, there was no way to get to Southern California from Northern California until the railroad was constructed. In particular, transportation of agricultural and manufacturing goods was extremely challenging. The Southern Pacific Railroad was built through the eastern part of the San Fernando Valley in a north/south direction. The name of the new region was called "Roberts" after the owner of the local general store. Many years later the residents changed the name to "Roscoe". "Roscoe" stuck around until 1950 after which the current name of Sun Valley was decided since it was much more descriptive of the sunny city it is today.
Quick Cash in Sun Valley
Sun Valley is a beautiful location. Living in Sun Valley can get tough at times and some residents could be going through a rough time. At such a time, you could use some extra cash. A solution out of this predicament would be to reach out to Fast Money Car Title Loans in Sun Valley. If you own a car and the title is in your name, then we can use the current value of the car as collateral for a fast cash loan. This allows you to get cash in hand that you can use for anything you need, such as an urgent purchase, paying back debts, taking a trip or for putting food on the table until your next paycheck arrives. Just provide us your details on the online form and you will be on your way!
Qualifying for Loans at Fast Money Car Title Loans in Sun Valley, CA
Credit problems can be hard to deal with. If you have been affected by bad credit, you may still go ahead and apply for a loan from Fast Money Car Title Loans in Sun Valley. Our eligibility criteria want us to know if your car has adequate value to be used as security and whether you have the ability to be able to pay us back the loan amount via the loan payments. Therefore if you fit into our credit requirements, we may be able to issue you the loan. It does not depend on your credit score or your credit history. Go ahead and apply for a fast car title loan and if we can pre-qualify you, we will contact you to set up a meeting.
Your Car Stays with You
If you qualify for a loan from Fast Money Car Title Loans in Sun Valley, we only need to use your title while you get to keep your car. To secure the loan, we will use your car title and be listed on your title as the lien holder. While you continue making timely payments all according to the contract, your car stays with you – it's yours! When the contract is complete and you have paid your loan amount back and are free and clear, you will be issued a new car title in your own name. Apply online anytime.
Collateral Loans – Are they Personal Loans with Collateral?
Collateral loans are the one among various types of personal loans that are secured with collateral. Collateral loans are made available to anyone who owns an object worth a certain amount of money. If that item is provided to the lender as security, then the borrower can be approved for a collateral loan. In Sun Valley, California, it is possible to apply for a collateral loan online or by visiting one of the numerous loan companies in the city. After you get your loan issued to you and get your cash,  you may use the money for anything, whether to make urgent purchases, pay off debts, enroll in classes, renovate your home or for any other reason. Remember to pay all the money back according to the contract that you sign and only that way you will be able to retrieve your security item. People who borrow against a collateral and default on their collateral loan payments are at risk of forfeiting their collateral.
Applying For Installment Loans Online
It is very easy to apply for an installment loan in Sun Valley because we are available online. You can fill out our online installment loans application or you also have the option of going into one of the installment loans offices in Sun Valley. Either way, the terms to receive installment loans are the same. You can use the cash to buy things, to cover expenses, to take a trip or for any other need that you have. You will receive the money up front, which means that whatever expense you are incurring, you will be able to pay it off throughout the term of the loan. Installment loans are typically larger than other personal loans. Therefore, the term of the loan can range to only a few months or extend to a number of years, depending on the amount of the secured personal loan.
Applying for Bad Credit Loans
Having a bad credit score or bad credit history in Sun Valley does not mean that you will be unable to meet your urgent needs for money. This situation is very common and can happen to anyone. This issue affects people regardless of whether they have good credit or bad credit. The question is, how can someone with bad credit convince a loan company to approve a personal loan. The answer is found in the form of bad credit loans.
Everyone can send in an application for bad credit loans because they are secured personal loans. Bad credit loans require the applicant to provide an item that is valuable to the lender in order to secure the loan amount. The borrower must own the item outright and the item must be valuable enough to cover the loan payments. Once that is validated, anyone with poor credit might obtain a bad credit loan in Sun Valley California.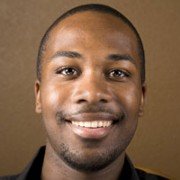 Fast Money Loan made it easy for me to get the cash I needed even though I don't have good credit. Thank you!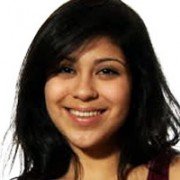 My parents couldn't help me out anymore, and I just needed to get through the semester of school. Thanks to Fast Money Loan I made it.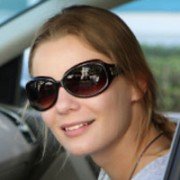 I didn't think I would qualify, but Fast Money Loan was able to get me the money I needed within minutes. I couldn't believe how easy it was.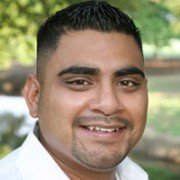 I lost my job recently, and I needed cash to pay bills. Thankfully, I was able to keep driving my car while I look for work.
This location does not issue loans

8425 Sepulveda Blvd

North Hills

CA

91343
Service Location

6641 Paramount Blvd

Long Beach

CA

90805