Fast Money Loan for Car Title Loans in Moreno Valley CA
GPS Install and Vehicle Inspection Location Only
THIS LOCATION DOES NOT PROCESS LOANS. It is a vehicle inspection and GPS installation only site. Your loan will be processed fully online or by phone by a Loan Officer. We have many options to get you funded!
| | |
| --- | --- |
| Monday | |
| Tuesday | |
| Wednesday | |
| Thursday | |
| Friday | |
| Saturday | |
| Sunday | Closed |
Apply Online For A Car Title Loan
By providing a telephone number with any request for services or loans from Fast Money Loan ("we," "us," "our"), you authorize us to call and send text messages to these numbers using an automatic telephone dialing system and/or artificial/prerecorded messages, when we provide account information and services, such as transaction approvals, payment reminders, or collection messages. If you do not want to receive these account messages by text, you can withdraw consent by following the opt-out procedures in the text message. We will not charge you for these communications, but your telephone service provider may charge you to receive them.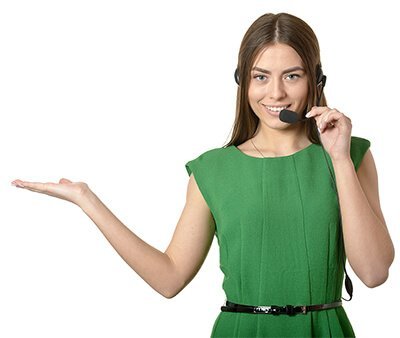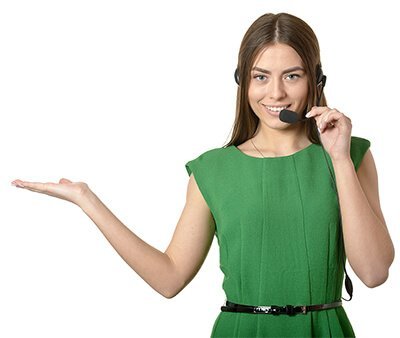 The fastest way to get a car title loan is by applying for it online. All you need to do is just log on our site: www.ineedafastmoneyloan.com and click the Apply now button. We have all the instructions there. You do not have to leave the comfort of your home in order to get the money that you so urgently need. The process is straightforward and won't take up much of your time, while the results will be quite satisfying. If you would like to speak to one of our friendly associates, please give us a call: (844)-422-7676
About This Location
The Smog Shop located in Moreno Valley is a branch of Fast Money Loan. The store is located at 13978 Old 215 Frontage Rd Unit C and you can find it
between Day St and the 215 Freeway. If you are in Moreno Valley and in need of services, stop by The Smog Shop – Moreno Valley that works with Fast Money Loan in Moreno Valley. The Smog Shop – Moreno Valley provides our clients with unmatched customer service.
The Smog Shop is a licensed branch to do loans for Fast Money Loan. It is run by Bobby who is eager and willing to help customers get their loan done quickly. Bobby has been doing loans for Fast Money Loan for years and he is very friendly. Stop by and say hello to Bobby!
About The City of Moreno Valley
Moreno Valley CA is located within the San Bernardino-Riverside metropolitan area. Moreno Valley became the 2nd largest city in Riverside County between 1980 -2000s. Archeological investigations have concluded that Moreno Valley had an abundance of chaparral milling stations, predominantly chaparral seed being the majority. In addition, the existence of abundant Rock art, including pictographs and petroglyphs have also been found. The area started seeing an influx of Americans starting around 1850. This was also the time when California was admitted as a state into the US. The early inhabitants settled in and were shortly joined by farmers who began to appear and settle within the land. Then, In the year 1918, the area was further given a boost when March Field was constructed as an expansion relevant to WWI. March field was only used for the training of pilots, further expansion occurred in 1927 when it turned into a full-fledged air base. Moreno Valley is now heading towards becoming an expanded community that will soon being to attract a lot more people considering on moving there and calling it home.
Thriving or thrifting in Moreno Valley?
Moreno Valley, California is in the process of an economic growth cycle. There has been an influx of a lot of new business locations, industrial growth, schools and areas designated for business parks and industry. This will have a huge impact on what it means for everyone who is part of this great community, finding and keeping a good job will become easier. However, the road to that end of the rainbow is still a bit ways away. Even with a good job, there are times when people feel they are needing extra cash sometimes between paychecks due to unexpected and unavoidable circumstances,  it can get very hard very soon to the point that having to make ends meet can seem daunting. If someone gets a little behind on bills, or run up credit card debt, they may be running out of options very soon, that situation can sometimes seem impossible to catch up to. Consider this, instead of getting behind, move forward and talk to our friendly customer service at Fast Money Loan in Moreno Valley. We understand the issues people go through and have the experience helping folks get through what might seem financially rough from the outside. Relax, you are in good hands and we will be sure to help you thrive with speedy cash at your disposal when you need it.
What Makes Fast Money Loan the Best in Moreno Valley?
If you are wondering what makes us the best title loans company in Moreno Valley, it is our speed; we are fast and nimble and love working with customers. Try working with banks and other financial institutions; remember the lines and the hassles of first proving your identity to get your own money? With us, we provide you the money you need even though your bank will not provide it. We believe in serving our customers who are busy. We want to be your one stop shop and strive very hard to maintain our position via our friendly loan officers who are always excited to help you! We believe in complete transparency and provide our customers with the best possible options that make complete sense. Our main policy is to always put our customers first while providing the best service which they cannot get anywhere else. We feel responsible and are totally in love with the fact that we are able to help you get your loan which enables you to take care of your immediate needs!
Got Poor Credit History? You can still apply
Banks have to follow a set of strict rules, among other things, they also look at your credit and only then can decide if you are eligible to apply for a loan or not. If you have the ability to repay and sufficient value in your motor vehicle, our process will not turn you down even if you have less than stellar credit history. To us, it does not matter what your credit rating looks like. We like to help people and therefore you can always apply for a fast cash loan from Fast Money Loan in Moreno Valley. Once we receive your application or phone call requesting for a review, our friendly loan officers will review the details you provide to us as part of the application process. Our qualification criteria will enable us to understand your needs and see if you meet the credit criteria and we can let you know if we are able to approve your loan request. If approved, we will ask to include our name on your car title as a lien holder, note that, you still get to keep your car and drive away with cash in hand. Contact Fast Money Loan in Moreno Valley for speedy and fast cash loans.
Fast Money Car Title Loans Old 215 Frontage Rd Moreno Valley CA
13978 Old 215 Frontage Rd Unit C
Moreno Valley
CA
92553
United States
| | |
| --- | --- |
| Monday | |
| Tuesday | |
| Wednesday | |
| Thursday | |
| Friday | |
| Saturday | |
| Sunday | Closed |