Fast Money Car Title Loans In San Diego CA
Apply Online For A Title Loan
The fastest way to get a car title loan is by applying for it online. All you need to do is just log on our site: www.ineedafastmoneyloan.com and click the Apply now button. We have all the instructions there. You do not have to leave the comfort of your home in order to get the money that you so urgently need. The process is straightforward and won't take up much of your time, while the results will be quite satisfying. If you would like to speak to one of our friendly associates, please give us a call: 1-877-594-4025.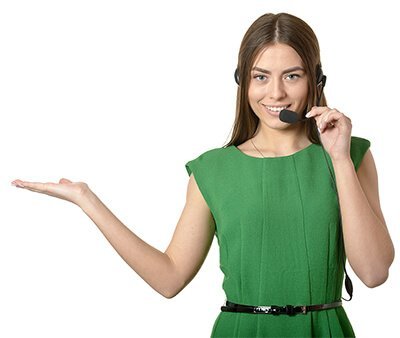 By providing a telephone number with any request for services or loans from Fast Money Loan ("we," "us," "our"), you authorize us to call and send text messages to these numbers using an automatic telephone dialing system and/or artificial/prerecorded messages, when we provide account information and services, such as transaction approvals, payment reminders, or collection messages. If you do not want to receive these account messages by text, you can withdraw consent by following the opt-out procedures in the text message. We will not charge you for these communications, but your telephone service provider may charge you to receive them.
Branch
5640 Kearny Mesa Dr. Suite F

San Diego

CA

92111
| | |
| --- | --- |
| Monday | |
| Tuesday | |
| Wednesday | |
| Thursday | |
| Friday | |
| Saturday | |
| Sunday | Closed |
About This Location
Cutting Edge Audio provides is a licensed loan approval location for Fast Money Car Title Loans customers. The store is run by Joel and is located at 5640 Kearny Mesa Dr, near the intersection of Kearny Mesa and Claremont Mesa Blvd. If you live in San Diego and in need of quick cash loan service, stop by Cutting Edge Audio that works with Fast Money Car Title Loans in San Diego. Cutting Edge Audio provides our clients with unmatched customer service. Fast Money Car Title Loans issues loans at this location.
Sunny San Diego
There is something to be said about the sun in San Diego. Everyone just loves the place, with so many popular beaches, the sunshine, natural beauty and vibrancy of it all is just perfect. San Diego is home to a great number of world class beaches, each beach has its own unique vibe and atmosphere. For example, if you love surfing then you may go to the surfing park, note that no swimmers are allowed here and the beach is strictly for surfing and kite boarding. You can still surf on other beaches in san Diego, however, this beach is designated for hard core surfers like you. San Diego has an estimated population of around 1.4M+ residents. San Diego is also referred to as the birth place of California. It was also the first site visited by Europeans in 1542. San Diego is the eighth-largest city in the united states and second-largest in california.
Get Cash in San Diego
San Diego is a beautiful city, San diego residency is a pride in itself. There are times when you might find yourself short of some much needed cash. Just barely trying to scrape by and being short of cash to take care of your bills on time, there won't be enough time to relax on the  beach. When you find yourself stressing and you feel that financial problems are impeding your enjoyment in your beloved city, Send an online car title loan application to Fast Money Car Title Loans in San Diego. Let us try to help you with a cash loan on your vehicle. You don't have to tell us what you are going to do with the money, its yours to use as you choose. If you need to take care of bills or living expenses or just get some extra cash until your next paycheck arrives or want to live it up at the beach with a new surfing board, you can do what your heart feels like.Send us your application today and see if we can help you get fast cash.
Loans Using Your Car as Collateral
Car title loans work in such a way that you can continue to use and drive your car. All we will do is, use the value of your car as collateral for a fast loan. During this time, you will be required to continue making monthly payments while still holding possession of your vehicle. We are able to accomplish this by being added as a lien holder of your car. Upon your approval for a car title loan from Fast Money Car Title Loans in San Diego, we will include our name on the car title all the while until the loan is completely paid.
Loan Approval Requirements
To be able to qualify for a loan at Fast Money Car Title Loans in San Diego, we will need proof of ability to pay the loan amount back. The car  should be off good enough value and meet the credit requirements. Our loans can be processed for applicants even while their credit history is poor. Once we receive your application we will contact you and setup a meeting. After collecting the required documents and running it through our approval process, we can provide you additional information whether we can approve your request. Don't hesitate to send in your online application anytime! unlike banks, you don't have to wait in line to apply and remember your credit is a not a deciding factor for the loan approval.  Contact us for fast cash today!
San Diego Fast Car Title Loans is here to service your needs!
Occasional financial stresses are a part of everyone's life. At such times, We all need a financial boost to be able to deal with life issues. During your time of need, Fast Money Car Title Loans can help!
San Diego Car Title Loans can help you get the cash you need, Remember, you will not go through the same hassles as getting a conventional loan. We don't even look at your credit to qualify. You need to own your vehicle free and clear and your car should be in good condition. San Diego Fast Money Auto Title loans is the quick and preferred option for many people.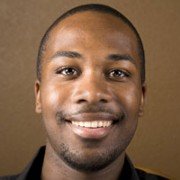 Fast Money Loan made it easy for me to get the cash I needed even though I don't have good credit. Thank you!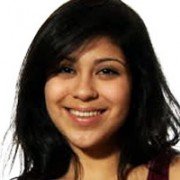 My parents couldn't help me out anymore, and I just needed to get through the semester of school. Thanks to Fast Money Loan I made it.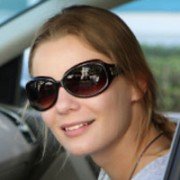 I didn't think I would qualify, but Fast Money Loan was able to get me the money I needed within minutes. I couldn't believe how easy it was.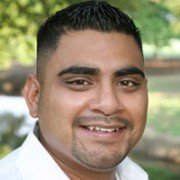 I lost my job recently, and I needed cash to pay bills. Thankfully, I was able to keep driving my car while I look for work.
This location does not issue loans

910 Grand Ave #107

San Diego

CA

92109
Service Location

4090 El Cajon Blvd #B

San Diego

CA

92105