About This Location:
Magic Auto Sound is a Long Beach Premier Car Stereo and Window Tint shop. Their car stereo installation and window tinting services are offered at reasonable prices. Each and every employee offers top notch customer service. Magic Auto Sound has a large and loyal customer following. Come find out why, make an appointment today!
Fast Money Loan is a reliable partner for all who are in need of a fast loan without running a credit check on them.  We have rented a space at Magic Auto Sound, located at 2803 Cherry Ave, Signal Hill, CA 90755. The shop is next to Cigna, just before the intersection of Cherry Avenue and E 28th Street. We welcome our customers who need low-interest car title loans to pay us a visit. We guarantee great service tailored in accordance with your needs. Please note that this is only a service location, and Fast Money Loan do not fund loans in these locations.
About Signal Hill city: Signal Hill is a small town located in Greater Los Angeles area, California, and is an enclave surrounded by Long Beach city. The town was established back in 1924, a few years after oil was discovered in the area. The main reason was seeking independence from Long Beach, which had strict per-barrel tax. Its citizens proved to be very progressive for their time by electing Mrs. Jessie Nelson as their mayor, thus making her the first female mayor in California. Now, the town is known for its several parks and pedestrian-only trails that connect them.
No Credit Check Title Loans: With Fast Money Loan, getting a no credit check title loan is easier than ever. All you need is, the title of your vehicle as a collateral and no worries at all about your credit history. On top of that, you also keep driving your car!
Applying for Car Title Loans: Getting a loan is usually quite long and complicated process with lots of paperwork involved. Applying for an auto title loan with Fast Money Loan is nothing like that. It is a fast and simple process that requires you just to visit our website or one of our locations in Signal City or Long Beach.
Driving car with extra cash in hand: With Fast Money Loan, it is possible to have extra cash in less than 15 minutes while still keeping your car. Get a car title loan with us and you will have both a solution to your financial problems and a vehicle to drive.
Loans with Bad credit: Most people believe that getting a loan with bad credit is not possible. Indeed, it is a problem with most conventional lending institutions but with us, you get a quick car title loan without any credit history check. Drop by to see that borrowing money with bad credit is possible.
Online Auto title loans: Applying for an auto/car title loan online is probably the simplest solution to all your financial problems. Just visit our website and you will find all the information you need. It is fast, safe and you get your loan approved in about 30 minutes. And all that from the comfort of your home or at any other location with an internet connection.
Best times for applying for car title loans: With Fast Money Loan, there is no right or wrong time to apply for a loan – you will always receive an offer for the best title loans available on the market. There is no need to delay the decision if you are in need. Get your cash and keep your car with the quick auto title loans we offer.
Advantages of car title loans: A quick car title loan that provides you with the necessary funds while allowing you to continue driving your vehicle is the best solution if you are in need. The minimum approval time and paperwork required only add to the advantages of this type of loans.
We Proudly Serve All Of California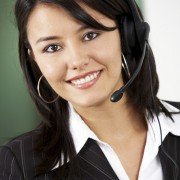 FAST MONEY LOAN provides auto title loans throughout California in as little as 30 minutes.
Borrow money on your vehicle.
No credit checks.
We loan up to 100% of the Manheim value of your vehicle.
Keep your vehicle to drive!
Need cash? FAST MONEY LOAN can provide you with an auto title loan today!
Apply by calling 877.594.4025, online, or at a convenient location.
With no credit check, we can loan you up to 100% of the Manheim value of your vehicle.
We set up an affordable monthly payment plan.
You keep it to drive and walk away with cash in as little as 30 minutes.
With more than 20 years of experience providing auto title loans in California, FAST MONEY LOAN is dedicated to getting you the cash you need as quickly as possible. We pride ourselves on giving everyone a chance to get ahead no matter what your credit is like. In fact, we don't even check your credit. We loan up to 100% of the Manheim value of your car, auto, boat, motorcycle, or RV.
It is our goal to provide you with the cash you need and maintain a good relationship as you successfully maintain your payments.
What are you waiting for? Contact us today!
Apply now for a car title loan in California
By providing a telephone number with any request for services or loans from Fast Money Loan ("we," "us," "our"), you authorize us to call and send text messages to these numbers using an automatic telephone dialing system and/or artificial/prerecorded messages, when we provide account information and services, such as transaction approvals, payment reminders, or collection messages. If you do not want to receive these account messages by text, you can withdraw consent by following the opt-out procedures in the text message. We will not charge you for these communications, but your telephone service provider may charge you to receive them.