About This Location: All Star Sound considers themselves the Car Audio shop for normal people. Jay, the store manager, and his employees make the customers needs their number one priority and always provide the best possible value. All Star offers fair prices on their car stereos, Alarm Systems, Bluetooth Integration, Window Tinting, Car Navigation, and much more.
The low-interest car title loans are gaining popularity because of their accessibility and simple procedure. In order to give its customers more options, Fast Money Loan opens a new location at Long Beach CA especially for those who do not like to apply for a loan online. You can come and visit us at 6641 Paramount Blvd, Long Beach, CA 90805, where we have rented space in the ALL STAR SOUND shop. It is located in a block offering different car solutions just at the intersection of one of the lanes of Artesia Freeway and Paramount Blvd. Please note that this is only a service location, and Fast Money Loan do not fund loans in these locations.
   
About Long Beach city: Long Beach is one of the largest cities located in California. It is third in Southern California, after Los Angeles and San Diego and has a population of more than 460,000 people. With its mild climate and beautiful nature, the city is an attractive place to live in. It offers great places for walks and bicycle trails for those who love nature. The city has a well-developed educational infrastructure and offers great work opportunities, which is the reason why many young families move to live there.
No Credit Check Title Loans: If you need a loan but you are concerned about the credit score check, then Fast Money Loan is the place for you. We grant quick auto title loans without consulting your credit history, which makes the process open to many more people who need money urgently.
Applying for Car Title Loans: Now there are two options for getting a low-interest car title loan – apply online or visit one of our locations in Long Beach CA. Take your ID and car title with you, and you will leave in no time with the extra money needed.
Driving car with extra cash in hand: One of the reasons to choose the fast auto title loans of Fast Money Loan is that you will keep driving your car while having extra money to pay your debts. It is one of the best advantages of car title loans since they provide you with a working solution without depriving you of your vehicle which you need on a daily basis.
Loans with Bad credit: If you have a bad credit history, the chances to get a loan are quite limited. Therefore, we recommend you our fast car title loans, which take no account of your credit score. Contact Fast Money Loan to see that borrowing money with bad credit is absolutely possible and hassle-free.
Online Auto title loans: Applying for loans without credit check online is easier than ever. All you need to do is, visit the website of Fast Money Loan and check the requirements for getting a car title loan. We assure you that they are minimal.
Best times for applying for car title loans: The best time to apply for an easy and fast title loan is now. You will receive approval in less than an hour and you will be able to cover your pending bills without further complications.
The advantages of car title loans: Auto title loans are quick and easy to get and are the best way to cover your urgent needs even if you have a bad credit history. They don't require filling out lengthy paperwork or answering tons of questions. The best thing is that you keep driving your car and have the money to solve the financial issues you are faced with.
We Proudly Serve All Of California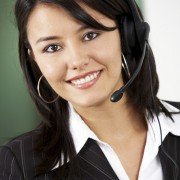 FAST MONEY LOAN provides auto title loans throughout California in as little as 30 minutes.
Borrow money on your vehicle.
No credit checks.
We loan up to 100% of the Manheim value of your vehicle.
Keep your vehicle to drive!
Need cash? FAST MONEY LOAN can provide you with an auto title loan today!
Apply by calling 877.594.4025, online, or at a convenient location.
With no credit check, we can loan you up to 100% of the Manheim value of your vehicle.
We set up an affordable monthly payment plan.
You keep it to drive and walk away with cash in as little as 30 minutes.
With more than 20 years of experience providing auto title loans in California, FAST MONEY LOAN is dedicated to getting you the cash you need as quickly as possible. We pride ourselves on giving everyone a chance to get ahead no matter what your credit is like. In fact, we don't even check your credit. We loan up to 100% of the Manheim value of your car, auto, boat, motorcycle, or RV.
It is our goal to provide you with the cash you need and maintain a good relationship as you successfully maintain your payments.
What are you waiting for? Contact us today!
Apply now for a car title loan in Long Beach CA
By providing a telephone number with any request for services or loans from Fast Money Loan ("we," "us," "our"), you authorize us to call and send text messages to these numbers using an automatic telephone dialing system and/or artificial/prerecorded messages, when we provide account information and services, such as transaction approvals, payment reminders, or collection messages. If you do not want to receive these account messages by text, you can withdraw consent by following the opt-out procedures in the text message. We will not charge you for these communications, but your telephone service provider may charge you to receive them.