About This Location:
Shelby's Car Stereo and Alarms proudly offers quality car stereo equipment and alarms at a fraction of the cost. Shelby employees have years of experience to help guide you towards the stereo system you've been searching for. Shelby's professional auto detailing and window tinting set them apart from the competition.
Fast Money Loan has been providing customers in need with the best possible car title loans available in Long Beach. In addition to finding us online, our customers can now visit our new location. We have rented some space in the shop of Shelby's Car Stereo and Alarms, located at 3801 Cherry Ave, Long Beach, CA 90807. The place is in the corner of Cherry Ave and E Bixby Road. Do not hesitate to come over if you need money urgently, and would like to solve your problem as fast as possible, while keeping your car with you. Please note that this is only a service location, and Fast Money Loan do not fund loans in these locations.
About Long Beach city: Located in Los Angeles County in the state of California, Long Beach is a city that has it all – great weather, scenic beaches, wonderful residential quarters and many places for entertainment. No matter if you like walks, bicycling or going on short trips with your car – this is the right place for you. Long Beach is a popular area for sports as well and it will even host some of the 2028 Summer Olympics events such as BMX Cycling, Water Polo, Triathlon, open water swimming, sailing, and handball.
No Credit Check Title Loans: Quite often your credit score is the reason to get a loan with unfavorable conditions or to get no loan at all. With Fast Money Loan, this problem is solved, since we offer fast no credit check title loans.
Applying for Car Title Loans: One of the best options to receive cash when you are in need is to apply for a car title loan. The best about these loans is that they are fast, hassle-free and you only need to provide yours and your car details in order to get them. No matter if you do it online or at one of Fast Money Loan locations in Long Beach, the process is straightforward and will take you only a few minutes to get approval.
Driving car with extra cash in hand: When you have financial problems, the last thing you need is, to be unable to drive your car. Getting an auto title loan is an ultimate solution in the case since you have the money in no time while you keep your car.
Loans with Bad credit: Bad credit usually ruins your possibility of getting a loan but not in the case of car title loans. Here at Fast Money Loan, we are only interested in having a clear title on your name and never run a check on your credit history. Hence, getting a fast title loan is no problem even with a bad credit.
Online Auto title loans: The fastest way to get a car title loan is by applying for it online. All you need to do is just log on our site and follow the instructions there. You do not have to leave the comfort of your home in order to get the money that you so urgently need. The process is straightforward and won't take up much of your time, while the results will be quite satisfying.
Advantages of car title loans: Car title loans are low-interest loans that provide fast solutions to your financial troubles. They have various advantages compared to conventional loans and one of the most important is that you can borrow money with bad credit. In addition to that, the entire process is very simple and you get to keep driving your car, which is a great asset.
We Proudly Serve All Of California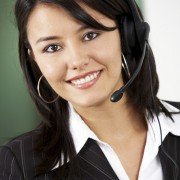 FAST MONEY LOAN provides auto title loans throughout California in as little as 30 minutes.
Borrow money on your vehicle.
No credit checks.
We loan up to 100% of the Manheim value of your vehicle.
Keep your vehicle to drive!
Need cash? FAST MONEY LOAN can provide you with an auto title loan today!
Apply by calling 877.594.4025, online, or at a convenient location.
With no credit check, we can loan you up to 100% of the Manheim value of your vehicle.
We set up an affordable monthly payment plan.
You keep it to drive and walk away with cash in as little as 30 minutes.
With more than 20 years of experience providing auto title loans in California, FAST MONEY LOAN is dedicated to getting you the cash you need as quickly as possible. We pride ourselves on giving everyone a chance to get ahead no matter what your credit is like. In fact, we don't even check your credit. We loan up to 100% of the Manheim value of your car, auto, boat, motorcycle, or RV.
It is our goal to provide you with the cash you need and maintain a good relationship as you successfully maintain your payments.
What are you waiting for? Contact us today!
Apply now for a car title loan in Long Beach CA
By providing a telephone number with any request for services or loans from Fast Money Loan ("we," "us," "our"), you authorize us to call and send text messages to these numbers using an automatic telephone dialing system and/or artificial/prerecorded messages, when we provide account information and services, such as transaction approvals, payment reminders, or collection messages. If you do not want to receive these account messages by text, you can withdraw consent by following the opt-out procedures in the text message. We will not charge you for these communications, but your telephone service provider may charge you to receive them.