Fast Money Car Title Loans in La Mirada CA
Apply Online For A Car Title Loan
The fastest way to get a car title loan is by applying for it online. All you need to do is click the "Apply Online Now" button below. We have all the instructions there. You do not have to leave the comfort of your home in order to get the money that you so urgently need. The process is straightforward and won't take up much of your time, while the results will be quite satisfying. If you would like to speak to one of our friendly associates, please give us a call: 1-562-365-3732.
Service Location
12760 La Mirada Blvd

La Mirada

CA

90638
Need Some Quick Cash in La Mirada?
Are you going through one of those rough times in life where you just don't have enough money to get through the month until your next paycheck? Or your debts have grown so high that you don't know how to get rid of them? We know that everyone goes through such times in life. Even with the best intentions, it's so easy to get behind in bills or expenses that are waiting to be paid. It can really be rough if your credit status is affected, because then the bank's doors seem to close on you. It's just super hard to get a regular bank loan with a bad credit report. But your credit report will not keep you from applying for car title loans in La Mirada. We are here to help you. Read on to see how you can qualify for quick cash loans.
Cars for Collateral
The way title loans in La Mirada work is that anyone who owns a car can send in an online application for quick cash. Just to be clear, you must own the private car that you want to use as security. We won't take your car from you, but we can simply use your car title as collateral against a fast personal loan. Before applying for title loans in La Mirada, double check your car title to be sure that your name is there as the vehicle's owner. If it is not, we may be able to help you with the steps you need to take in order to transfer the title into your name. The rest is a piece of cake! Just fill in the online car title loans application and send it in to us. From there, you can leave the rest to us!
Qualifying for Fast Cash Loans
There are a few simple steps we go through to process your loan application. The first thing our agents will do is to evaluate your vehicle. Since we will use its value as collateral to secure your title loan, we need to confirm that it has a high enough value. Secondly, we'll check that you will be able to pay us back. That means that we'll confirm your ability to make the monthly payments. If your situation lines up with our credit criteria, we will contact you right away. We know that if you need quick cash, that you'll want a fast answer from us. Go ahead and get started today!
Everyone Can Apply
So long as you own a car and the title is in your name, you are welcome to apply for car title loans in La Mirada. And don't worry about your credit history! Our credit requirements, the value of your car and your ability to pay back the debt are the first factors we consider. If your credit history is bad, you can still be approved for title loans in La Mirada ranging from $2600 up to $22,000.
Be on your way to cash today!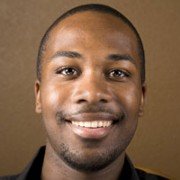 Fast Money Loan made it easy for me to get the cash I needed even though I don't have good credit. Thank you!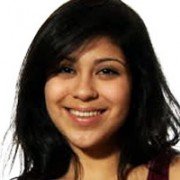 My parents couldn't help me out anymore, and I just needed to get through the semester of school. Thanks to Fast Money Loan I made it.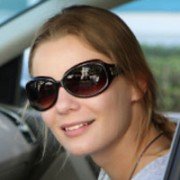 I didn't think I would qualify, but Fast Money Loan was able to get me the money I needed within minutes. I couldn't believe how easy it was.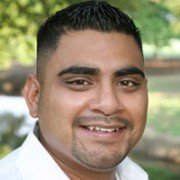 I lost my job recently, and I needed cash to pay bills. Thankfully, I was able to keep driving my car while I look for work.
Service Location

6641 Paramount Blvd

Long Beach

CA

90805
Service Location

412 Cherry Ave

Long Beach

CA

90802
Click here to add your own text