Fast Money Loan for Car Title Loans – Rancho Cordova CA
GPS Install and Vehicle Inspection Location Only
THIS LOCATION DOES NOT PROCESS LOANS. It is a vehicle inspection and GPS installation only site. Your loan will be processed fully online or by phone by a Loan Officer. We have many options to get you funded!
Apply Online For A Car Title Loan
The fastest way to get a car title loan is by applying for it online. All you need to do is click the "Apply Online Now" button below. We have all the instructions there. You do not have to leave the comfort of your home in order to get the money that you so urgently need. The process is straightforward and won't take up much of your time, while the results will be quite satisfying. If you would like to speak to one of our friendly associates, please give us a call: 1-877-594-4025.
| | |
| --- | --- |
| Monday | |
| Tuesday | |
| Wednesday | |
| Thursday | |
| Friday | |
| Saturday | |
| Sunday | Closed |
About Rancho Cordova, California
Rancho Cordova is a city in Sacramento County, California in the United States which incorporated in 2003. It is part of the Sacramento Metropolitan Area. The population was 64,776 at the 2010 census. Rancho Cordova is the Sacramento area's largest employment sub-center, attracting over 50,000 commuters. The city is served by Sacramento Regional Transit's various bus lines and the Gold Line light rail line, though fewer than 0.1 percent of commuters to Rancho Cordova use the line according to the US Census Bureau's American Community Survey (2010-2012). In 2010 Rancho Cordova was named as a winner of the All-America City Award.
Originally called Mayhew's Crossing and Hangtown Crossing (c. 1855) during the Gold Rush era, the area was renamed Mayhew Station and Mills Station (c. 1900), respectively. The city itself was named for the Cordova Vineyard, which was located in the center of the Rancho Rio De Los Americanos land grant. Other names of the town included Cordova Vineyards and Cordova Village before it was officially named Rancho Cordova when a post office was established in the community in 1955.
About This Location
Fast Money Loan is an inspection and GPS installation location at 3068 Sunrise Blvd., Suite C, Rancho Cordova, CA. This location does not process loans. This is an inspection and GPS installation location, only.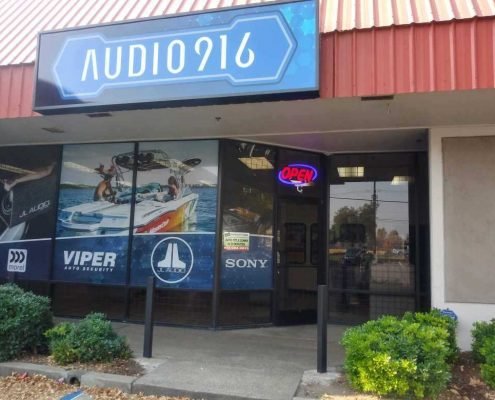 Ways to Get Bad Credit Loans in Rancho Cordova, CA
If you are going through the tough experience of qualifying to get a personal loan even though you have a bad credit history, you should hear about bad credit loans in Rancho Cordova.
Bad credit loans, like the name sounds, are personal loans that are available to people who have been affected by bad credit. Typically, once someone has poor credit, they need to know their options of where they can get personal loans when needed.
Online bad credit loans are secured loans that you can apply for irrespective of your credit rating. You can use our online form to send in your application along with the details of an asset in the form of a valuable object that the loan agency can use as security or collateral. Once you receive approval for bad credit loans in Rancho Cordova, you can setup convenient monthly payments to repay the loan. You are free to use the money from bad credit loans for anything you need.
Can I Qualify for Installment Loans in Rancho Cordova?
Installment loans are loans that are paid back in equal monthly installments and are paid on a specific date. The best way to find out if you can qualify for installment loans in Rancho Cordova is to send us your online loan application. After looking through your details, the loan agency will need an item for security as collateral and then based on your ability to repay the loan will provide you with a decision.
The lender or agency will be interested in the collateral you provide, this collateral is secured against the loan amount. Installment loans are usually long-term, so the lender will need to be sure that if you run into financial difficulties, during the course of paying off the loan amount, the lender can rely on the collateral as a backup.
Once you are approved for an installment loan, you receive all the cash up front. The monthly payments to repay the loan will include the interest or any other charges that the lender might add on. The asset or collateral that you use for security is important, and you will get your item back after paying off the loan completely with interest. At Fast Money Loan, we will be pleased to discuss our policy with you.
Cash for your car in Rancho Cordova
Everything you need to get cash for your car is available online waiting for you. At a time of your convenience, all you need to do to get started is to just open an online car title loan application form and fill it out. Be sure to provide accurate details of the car you own, make and model, mileage, condition, and any other pertinent information. Once you are approved you can get cash for your car and continue to drive it while paying off the loan in easy monthly installments in Rancho Cordova.

Disclosure: All loans subject to underwriting approval and confirmation of your ability to repay. Other restrictions may apply. Not all loans will be approved.
Fast Money Car Title Loans Sunrise Blvd Rancho Cordova CA
3068 Sunrise Blvd Ste C
Rancho Cordova
CA
95742
United States
| | |
| --- | --- |
| Monday | |
| Tuesday | |
| Wednesday | |
| Thursday | |
| Friday | |
| Saturday | |
| Sunday | Closed |