Fast Money Car Title Loans In North Hills CA
This location does not issue loans
Apply Online For A Title Loan
The fastest way to get a car title loan is by applying for it online. All you need to do is just log on our site: www.ineedafastmoneyloan.com and click the Apply now button. We have all the instructions there. You do not have to leave the comfort of your home in order to get the money that you so urgently need. The process is straightforward and won't take up much of your time, while the results will be quite satisfying. If you would like to speak to one of our friendly associates, please give us a call: 1-877-594-4025.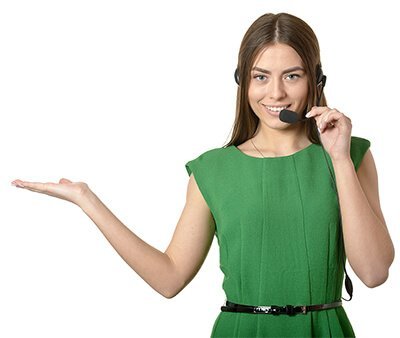 By providing a telephone number with any request for services or loans from Fast Money Loan ("we," "us," "our"), you authorize us to call and send text messages to these numbers using an automatic telephone dialing system and/or artificial/prerecorded messages, when we provide account information and services, such as transaction approvals, payment reminders, or collection messages. If you do not want to receive these account messages by text, you can withdraw consent by following the opt-out procedures in the text message. We will not charge you for these communications, but your telephone service provider may charge you to receive them.
This location does not issue loans
8425 Sepulveda Blvd

North Hills

CA

91343
| | |
| --- | --- |
| Monday | |
| Tuesday | |
| Wednesday | |
| Thursday | |
| Friday | |
| Saturday | |
| Sunday | Closed |
About This Location
Kia Galpin provides installation services for Fast Money Car Title Loans customers. This is a Kia dealership that installs our tracking devices for us. They are large and easy to find. These installs are done by Jack who will be happy to help you get in and out quickly. The store is located at 8425 Sepulveda Blvd, between Sepulveda avenue and Langdon Avenue. If you live in North Hills and in need of installation, stop by Kia Galpin that works with Fast Money Car Title Loans in North Hills. They sell cars, tires, auto accessories. They do auto repairs and bodywork. Kia Galpin provides our clients with unmatched customer service. Fast Money Car Title Loans does not issue loans at this location.
About North Hills
North Hills in the San Fernando Valley is within the greater city limits of Los Angeles. Before WWII, it was named Mission Acres. This area was a community based on agriculture. After the war, the area was renamed as Sepulveda, which is called after the California Sepulveda family. The Sepulveda's are also credited with the naming of many other areas in greater Los Angeles.
Notably, in 1992, the residents in the western part of the city voted to be separate from the eastern part. North Hills CA refers to the eastern part of the city.
Working To Make Ends Meet in North Hills, CA
California is a great place to live. However, life can become very expensive, very quickly. The area of North Hills is no exception. Fast Money Car Title Loans works with local residents of North Hills to provide a cushion to help bridge the financial gap. Living without enough money in your pocket is very difficult. However, car title loans can be a perfect solution to get some extra cash in your pocket. If you own a car that is in your name and you have paid off the car as well you possess the title and can prove that you can pay back a loan, then you might already be pre-approved to receive a car title loan. Please go to our online form, fill it out and submit it to us. If you fit our lending criteria, one of our agents will contact you to go on to the next step in getting you quick cash.
Keep Driving Your Car
When you get a car title loan, you keep your car to drive. All we need is to leverage the title of the car, so you continue to use your car. We first start with an evaluation of your vehicle or car and ascertain whether it has enough value. We can only use it for collateral after putting Fast Money Car Title loans on the title as a lien holder. Your car stays with you. When you finish making the monthly payments, we will issue you a clean car title.

No Disqualification Due To Bad Credit
After you send in your car title loan application, we will not rule out or deny your application on the basis of your credit history. Therefore, even if you have a poor credit history, you might still be approved. Bad credit can affect anyone. Our main interest is the actual value of the car that you own and your ability to repay the loan. If you do fit into the category, we will proceed with the application process and might be able to issue you a car title loan.
Best Car Title Loans Serving North Hills & Granada Hills
On occasion, money troubles can happen to anyone. While we always would like to be prepared for the worst hardships, life can always throw us curveballs. Hardships can suddenly appear in any shape or form and sometimes it is just not possible to get by without some external help. We, therefore, think that the only way to help people is to provide the best car title loans and alleviate their need.
At Fast Money Car Title Loans, our customers consider us to be the best car title loans, the reason being, we are able to use the value of your vehicle to help you get the money fast you need. The lender holds your lien-free, clear title for the duration of the loan as security. This helps you get quick cash in hand and hence, making it easier to get a loan regardless of your credit score. Once the loan is paid off, you get your title back. It's really very simple.
How we value your vehicle
Before we approve your loan, we will ascertain the value of your vehicle in North Hills CA. We look at the auction price of your vehicle to obtain a very near accurate price determination and start from there. How much cash you can get in hand is determined by your vehicle's worth using the above process as well as your ability to pay back the loan.
How our Program Works in California
Fast Money Car Title Loans issues loans in North Hills and all of California. Our car title loan process is simple and straightforward.
First, please apply for a loan using our easy to apply form on our website online.
Our fast and efficient approval process allows us to approve more clients than many of the other companies out there.
Getting cash in hand against your car title with us is a fast, hassle-free, and efficient way to get emergency money when there is an urgent need.
Bear in mind that you continue to keep and drive your car while you continue making easy monthly payments that are on a set date every month and for a set amount on the same date each month.
Once we approve your application, our friendly loan officers will schedule an appointment with you at any of our offices close to your location.
Once you are able to meet with us and complete the necessary easy paperwork, you can be on your way, driving away in your car with fast cash in hand.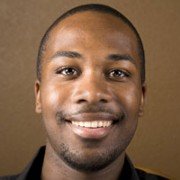 Fast Money Loan made it easy for me to get the cash I needed even though I don't have good credit. Thank you!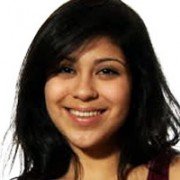 My parents couldn't help me out anymore, and I just needed to get through the semester of school. Thanks to Fast Money Loan I made it.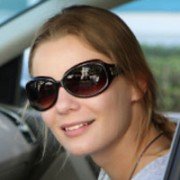 I didn't think I would qualify, but Fast Money Loan was able to get me the money I needed within minutes. I couldn't believe how easy it was.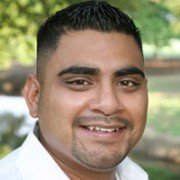 I lost my job recently, and I needed cash to pay bills. Thankfully, I was able to keep driving my car while I look for work.
This location does not issue loans

9325 San Fernando Rd

Sun Valley

CA

91352
Service Location

6641 Paramount Blvd

Long Beach

CA

90805