Fast Money Car Title Loans In San Diego CA
Apply Online For A Title Loan
The fastest way to get a car title loan is by applying for it online. All you need to do is just log on our site: www.ineedafastmoneyloan.com and click the Apply now button. We have all the instructions there. You do not have to leave the comfort of your home in order to get the money that you so urgently need. The process is straightforward and won't take up much of your time, while the results will be quite satisfying. If you would like to speak to one of our friendly associates, please give us a call: 1-877-594-4025.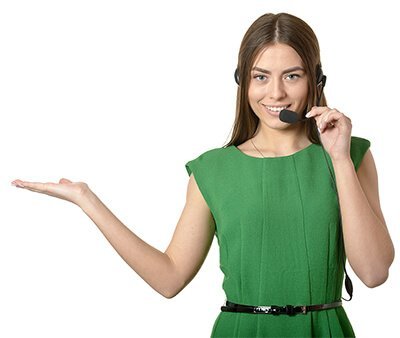 By providing a telephone number with any request for services or loans from Fast Money Loan ("we," "us," "our"), you authorize us to call and send text messages to these numbers using an automatic telephone dialing system and/or artificial/prerecorded messages, when we provide account information and services, such as transaction approvals, payment reminders, or collection messages. If you do not want to receive these account messages by text, you can withdraw consent by following the opt-out procedures in the text message. We will not charge you for these communications, but your telephone service provider may charge you to receive them.
Service Location
910 Grand Ave #107

San Diego

CA

92109
| | |
| --- | --- |
| Monday | |
| Tuesday | |
| Wednesday | |
| Thursday | |
| Friday | |
| Saturday | |
| Sunday | Closed |
About This Location
The Stereo Outlet located at 910 Grand Ave is a Fast Money Car Title loans install location. They do stereo installation car audio, car alarm, they sell car audio equipment.  The stereo outlet has been providing residents of the San Diego area with installation services. We are located at 910 Grand Ave between Grand Avenue and Hornblende street. If you live in or around the San Diego area and are in need, stop by the Fast Money Car Title Loans located in the Stereo Outlet center or call us today at 619-324-4232 to get approved for a fast car title loan.
What are San Diego Auto title loans?
Sunny San diego is home to many, people here enjoy stress free and relaxed living. Residents of San Diego sometimes will need quick cash to offset their monthly expences. You can avail of an auto title loan using the equity you have in your car to qualify for a San Diego car title loan. Our friendly loan agents will work with you to understand your situation and perform some analysis to see if we can help get the payments you can afford. You might even been turned down before. Don't worry, Just complete the short online application and find out.
A car title loan is when you leverage the equity of your car, truck or other vehicle as security for an auto title loan.  Car title loans are meant for people who are in need of fast cash in a hurry and do not have a lot of time to wait to get a traditional loan approved due to the hassles with banking procedures. You can obtain a loan approval in San Diego typically within a few minutes of completing a very simple online loan application. Find out how !!
Bad Credit Is Not A Problem!
San Diego auto title loans are based on the value of your vehicle, therefore, it does not matter what your credit score is. Your lender is not a bank so there is a lot more flexibility in getting you the money you need than with traditional banking. Late payments in the past or having had collection accounts does not matter, also any past bankruptcy is not a factor in your loan decision.
What Are The Requirements For Car Title Loans in San Diego?
If you need a car title loan in San Diego, the first thing to do is to apply for one, there are no pre-qualification criteria and everyone can apply. All you need is some basic information. Use our quick and easy online form.
Here are the items you will need to provide once you have sent in your application to us :
A vehicle with a clean title or that is nearly paid off for collateral. This can be a car, truck, van, or SUV.
identification such as a driver's license
Proof of insurance for your automobile.
You will also need to provide proof of adequate means to pay the title loan back. Income from some source.
Will I have to leave my car with you?
With Fast Money Car title loans in San Diego, our car title loans lets you leverage your title as collateral for the loan, this means, you get to keep your car to drive while paying the loan back.
What Can I do with the loan money?
We do not need to know what you are going to use the money for, what you want to spend it on is entirely unto you, once you receive your loan funds from San diego car title loans, You can use your money any way you need to.
Get Your Auto Title Loans Now
Get cash fast when you need it the most, we understand this can be tricky and difficult. Our loan officers have helped thousands of people just like you get the cash they need right away with San Diego car title loans. If you do not have a location that is convenient for you the lenders will bring the money right to your door in their effort to provide the best service possible.
Get ahead and send us your online car title loan application, even if you have bad credit, you may still be qualified for a loan from Fast Money Car Title Loans in San Diego. If you meet all our requirement and everything else checks out, you will not be denied due to your credit score. Apply today and get some cash in hand as soon as today!
9 Kia Galpin. (San Fernando Valley) 8425 Sepulveda Blvd  North Hills, Ca 91343  818-357-2368 This location is Kia Galpin. This is a Kia dealership that installs our tracking devices for us. They are large and easy to find  These installs are done by Jack who will be happy to help you get in and out quickly. They sell cars, tires, auto accessories, they do auto repairs, and  body work.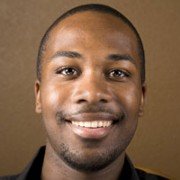 Fast Money Loan made it easy for me to get the cash I needed even though I don't have good credit. Thank you!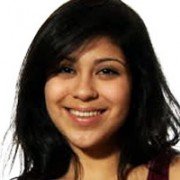 My parents couldn't help me out anymore, and I just needed to get through the semester of school. Thanks to Fast Money Loan I made it.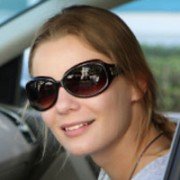 I didn't think I would qualify, but Fast Money Loan was able to get me the money I needed within minutes. I couldn't believe how easy it was.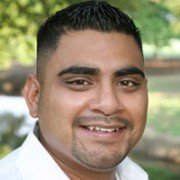 I lost my job recently, and I needed cash to pay bills. Thankfully, I was able to keep driving my car while I look for work.
Service Location

4090 El Cajon Blvd #B

San Diego

CA

92105
Branch

5640 Kearny Mesa Dr. Suite F

San Diego

CA

92111