Fast Money Car Title Loans In San Diego CA
Apply Online For A Title Loan
The fastest way to get a car title loan is by applying for it online. All you need to do is just log on our site: www.ineedafastmoneyloan.com and click the Apply now button. We have all the instructions there. You do not have to leave the comfort of your home in order to get the money that you so urgently need. The process is straightforward and won't take up much of your time, while the results will be quite satisfying. If you would like to speak to one of our friendly associates, please give us a call: 1-877-594-4025.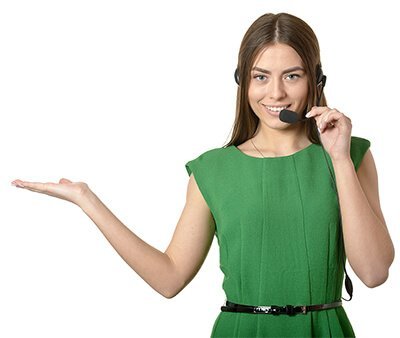 By providing a telephone number with any request for services or loans from Fast Money Loan ("we," "us," "our"), you authorize us to call and send text messages to these numbers using an automatic telephone dialing system and/or artificial/prerecorded messages, when we provide account information and services, such as transaction approvals, payment reminders, or collection messages. If you do not want to receive these account messages by text, you can withdraw consent by following the opt-out procedures in the text message. We will not charge you for these communications, but your telephone service provider may charge you to receive them.
Service Location
4090 El Cajon Blvd #B

San Diego

CA

92105
| | |
| --- | --- |
| Monday | |
| Tuesday | |
| Wednesday | |
| Thursday | |
| Friday | |
| Saturday | |
| Sunday | Closed |
About This Location
The El Cajon Fast Money Car Title loans location Pay Day Money Center has been providing residents of the El Cajon area with title loans. We are located at 4090 El Cajon Blvd between 41st Street and Central Avenue on El Cajon Blvd. If you live in or around the greater El Cajon area and are in need of fast cash, stop by the Fast Money Car Title Loans located in the Pay Day center or call us today at 619-324-4231 to get approved for a fast car title loan.
About El Cajon
El Cajon city is located in San Diego County in California. El Cajon is located in a valley surrounded by mountains. The meaning of the spanish word "El Cajon" is "The Big Box,", which is translated to mean the "box." The city was named in 1821, its former name being "sitio rancho Santa Monica." Till today, you can find maps from the 1800s that show the city being called Cajon, but in 1905 a California banker named Zoeth Skinner Eldredge insisted that the city return to its name of El Cajon, which is how we know it today.
El Cajon is a classic American city with plenty of things to see and do. You can catch the famous weekly Cajon Classic Cruise or Dinner & A Concert series during the Summer. You can bring the family out to the annual HauntFest, America on Main and the famous Mother Goose Parade. If you love art galleries and shopping you will be delighted by your favorite dishes and our the many restaurants here.
Downtown El Cajon Business Partners is a not-for-profit organization of local businesses and on a mission to promote a lively and prosperous downtown for everyone in the community. The city is working hard to create an environment with emphasis on cleanliness and safety and has launched a Clean and Safe Program. The city has already made a major difference with the new city center, it has very quickly turned into a vibrant fun place to enjoy.
Enjoy Debt Free Living in El Cajon
El Cajon is a beautiful city to live in. Sometimes, the residents of El Cajon might just be short of a little cash to see them through until their next paycheck arrives. Generally, this would mean, an accumulation of prior bills, delays in paying out school tuition or putting of urgent repairs needed for the home. Many of these situations are unavoidable. An option would be to send in the online application to Fast Money Car Title Loans in El Cajon and request information on a quick cash loan. There are a few prerequisites to qualify for a car title loan. You must own a private car free and clear. You need to show proof of ability to pay back the loan. We also need to verify that payments are made and your name is on the car title. After completing the online request, one of our friendly loan officers from our office will contact you in regards to your application. If you are approved you can obtain fast cash and enjoy debt free living in El Cajon.
El Cajon Fast Car Title Loans is here to service your needs!
Financial stresses are a part of life. We all need financial assistance at times, to be able to deal with issues that come up. Fast Money Car Title Loans can help!
El Cajon Car Title Loans can help you get quick cash when you need it. You will not need to go through the hassles of banks or long lines. You can qualify even with poor credit. All you need is to own your vehicle free and clear, your car being in good condition and the ability to payback your loan. Fast Money El Cajon Auto Title loans is the quick and preferred option for many people.
El Cajon Car Title Loan Requirements
In order to be pre-approved by Fast Money Car Title Loans in El Cajon, the value of your car must be taken into consideration. You will need to be able to prove the ability to repay the loan. Once all of the requirements are confirmed, we will contact you regarding the loan application process and necessary next steps. If you are approved for a car title loan, you can keep your car to drive and walk away with cash in hand.
Car Title Loan Credit Requirements
We work with all credit types, even if you have had bad credit or you are suffering from credit issues, a bank might turn you away. But we would love to work with ]you! Call us or send in your request form to Fast Money Car Title Loans in El Cajon and we will do all we can to help you. Once we receive your application we will contact you. Let us validate if you fit the credit criteria and see if we can help you walk away with a fast cash loan!
We are here for you to service your needs for emergency cash. We are a no-hassle lender. Fast Money Car Title Loans has got you covered. No mate what situation or circumstance has left you in need of cash, with a car title loan you could cash in hand as early as today and continue to drive away in your car.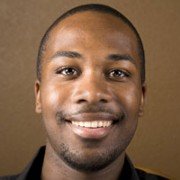 Fast Money Loan made it easy for me to get the cash I needed even though I don't have good credit. Thank you!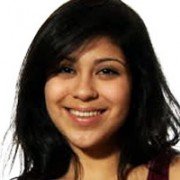 My parents couldn't help me out anymore, and I just needed to get through the semester of school. Thanks to Fast Money Loan I made it.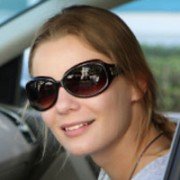 I didn't think I would qualify, but Fast Money Loan was able to get me the money I needed within minutes. I couldn't believe how easy it was.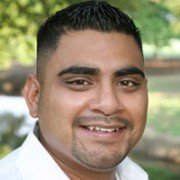 I lost my job recently, and I needed cash to pay bills. Thankfully, I was able to keep driving my car while I look for work.
Service Location

4925 El Cajon Blvd

San Diego

CA

92115
Service Location

7725 Othello Avenue

San Diego

CA

92111