About This Location: Fast Money Loan is one of the best providers of quick and safe car title loans in the area of Long Beach. To facilitate our customers, we have rented some place in CASH4GOLD shop, located at 412 Cherry Ave, Long Beach, CA 90802. The shop is just in front of the Art Theater of Long Beach located at W 4th Street and next to the Cherry Smoke & Skate Shop. If you are short of money but you have a car, make sure to stop by and let us solve your problem. Please note that this is only a service location, and Fast Money Loan do not fund loans in these locations.
About Long Beach city: Long Beach is one of the most beautiful cities in California, popular for its scenic views and pleasant weather. It is a place that attracts a lot of visitors because of its numerous historic and cultural monuments and art events. There are many recreational parks and one of the most interesting attractions is the Art Deco ocean liner Queen Mary, which is permanently docked at Long Beach. Aboard the liner is located one of the top 100 most romantic restaurants in the USA – Sir Winston.
No Credit Check Title Loans: The best aspect of getting an auto title loan with Fast Money Loan is that there is no credit check involved. In other words, you can apply for and get the amount of money you need in less than one hour without worrying about your credit history.
Applying for Car Title Loans: Getting a car title loan is a very simple process that takes almost no time. Applying is quite easy online or at our counters. There is no lengthy paperwork to fill in, just a few details about you and your vehicle and your loan is approved.
Driving a car with extra cash in hand: The low-interest car title loans that Fast Money Loan offers have one significant advantage – you get to keep and drive your car and use the money you got for its title at the same time. Such a convenience for someone who depends on their car for the everyday errands they run.
Loans with Bad credit: With Fast Money Loan you can borrow money with bad credit since we do not check your credit history. All you need is a clean title deed on your name and your cash problems are solved.
Online Auto title loans: Online title loans are the easiest and quickest way to get money when you are in need. All you need to do is log on the site of Fast Money Loan and follow the instructions to receive a loan in as little as 30 minutes.
Best times for applying for car title loans: Since auto title loans are a good option for fast cash, there is no right or wrong time to apply for one. Once you realize that you are in debt and you need a quick solution, our no credit check title loans can save your day.
The advantages of car title loans: Auto titles loans are sometimes referred to as bad credit loans, which is one of their main advantages. There is no check of your credit score, so you don't have to worry about that. What's more, they are fast, easy to get and repay and require only your car title, a valid ID and just a few minutes of your time.
We Proudly Serve All Of California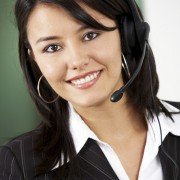 FAST MONEY LOAN provides auto title loans throughout California in as little as 30 minutes.
Borrow money on your vehicle.
No credit checks.
We loan up to 100% of the Manheim value of your vehicle.
Keep your vehicle to drive!
Need cash? FAST MONEY LOAN can provide you with an auto title loan today!
Apply by calling 877.594.4025, online, or at a convenient location.
With no credit check, we can loan you up to 100% of the Manheim value of your vehicle.
We set up an affordable monthly payment plan.
You keep it to drive and walk away with cash in as little as 30 minutes.
With more than 20 years of experience providing auto title loans in California, FAST MONEY LOAN is dedicated to getting you the cash you need as quickly as possible. We pride ourselves on giving everyone a chance to get ahead no matter what your credit is like. In fact, we don't even check your credit. We loan up to 100% of the Manheim value of your car, auto, boat, motorcycle, or RV.
It is our goal to provide you with the cash you need and maintain a good relationship as you successfully maintain your payments.
What are you waiting for? Contact us today!
Apply now for an auto title loan in Long Beach CA
By providing a telephone number with any request for services or loans from Fast Money Loan ("we," "us," "our"), you authorize us to call and send text messages to these numbers using an automatic telephone dialing system and/or artificial/prerecorded messages, when we provide account information and services, such as transaction approvals, payment reminders, or collection messages. If you do not want to receive these account messages by text, you can withdraw consent by following the opt-out procedures in the text message. We will not charge you for these communications, but your telephone service provider may charge you to receive them.