If you are looking to start your own business or are facing financial issues and you need fast cash to resolve them, consider getting a loan. For all the types of loans that exist, it turns out that car title loans can be one of the quickest and easiest solutions to all your money problems. To get a title loan, you need a car with a clean title in your name to serve as a collateral for your loan, a valid ID and a source of income.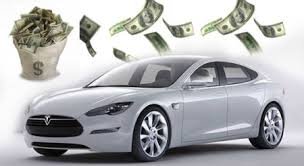 Research the title loan companies and choose a legitimate one
Make sure you do your research to find a legitimate title loan provider that has a license to operate in your state. Car title loans are not available in all states and those that do allow them have different requirements and regulations.
Make sure you understand the application and approval process
As a rule, the application process for a car title loan is pretty simple and the approval period is generally an hour or less. Generally, the process can be completed online, but some companies may require some type of phone verification. Other loan companies operate at a physical location so you can apply in person.  Verify what the application process is and how long it will take to complete it before you start.
Read the fine print
Read the fine print carefully and pay extra attention to the following:
Are there any terms and conditions that will increase your interest?
How is the interest calculated?
Will your car be repossessed after only one missed or delayed payment?
What is the penalty for a delayed or early payment?
The document should contain this specific information, but don't be afraid to ask.
Ask about the payment options
Before signing the agreement for the car title loan, you should be aware how the lender expects you to make the payments. Will it be direct payment or withdrawn from your paycheck? You also need to inquire about the duration of the loan. A longer period means lower monthly payments, but a higher total cost. Generally, it is better to repay in the shortest period possible.
Check if there is an early payment penalty
Car title loan companies earn their money from the interest that you pay. The longer your loan lasts, the higher their profit will be. Many car title loan companies do not accept early repayment of the loan, meaning that you could be penalized by paying the loan off early. Make sure to verify the conditions of your loan.
Find out details about the vehicles the company accepts
Car title loans accept different types of vehicles as a collateral for the loan. It is important, however, to find out what the requirements are. Most of the companies prefer vehicles manufactured in 2000 or later, while some can accept older cars. The mileage that you have covered may also play a role in getting the loan. If it is close to or more than 100,000 miles, make sure to check if there are any restrictions. It is best to ask all questions concerning the vehicle you are planning to use prior to starting the application process.
Keep driving your car
It is very important to be sure that you will be able to keep driving your car while repaying the loan. Your vehicle is the collateral for the money you have borrowed, but it is not a common practice for the car title loan company to keep it. They may repossess your car only if you fail to make your payment and this should be well regulated.
These seven tips will help you get the right car title loan and solve your financial problems without accumulating others. Make sure to keep them handy and share them with your friends so that whenever you need fast cash, you can get it without complications.
https://www.ineedafastmoneyloan.com/wp-content/uploads/2018/02/autotitleloan2.jpg
172
293
admin
https://www.ineedafastmoneyloan.com/wp-content/uploads/2016/11/logo_2016_v5_web.png
admin
2018-02-22 05:16:11
2018-02-22 05:16:11
7 Tips to find the best online title loans