A title loan is a great option to get quick cash, but before you apply, identify the reasons why you are looking to borrow money. Small personal finance instruments, such as car title loans, allow people to get through a rough patch or to pay for an emergency expense, but they should not be viewed as an everyday funding option.
Here at Fast Money Loan, we make a living lending money, but it's also important to us to educate our clients on responsible borrowing. While we don't approve or deny loans based on the reason why you need cash and we certainly won't say "no" to you, we hope you take the time to understand how title loans work and come prepared.
5 Good reasons to take out a Car Title Loan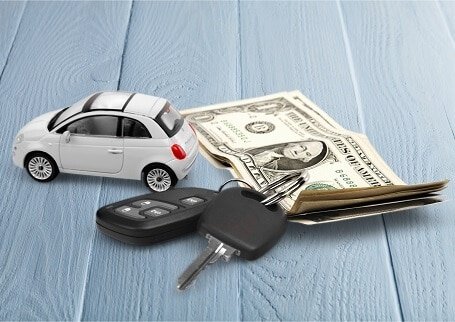 There are expenses in our everyday lives that are essential, like housing, education, and transportation.  If you hit a bump in the road, easy short-term cash is a good option if you don't qualify for a traditional loan. Here are a few situations that justify borrowing.
1. To pay rent or mortgage.  You need a roof over your head. Granted, it's preferable that you don't take out a loan to make a payment on another loan, mortgage is an exception.  If you are going through a rough patch, a car title loan may help make ends meet again until you are back on your feet.
2.To pay for educational expenses.  Nowadays, educational expenses may be sky high.  If cash is a little tight and you need a bit more to make sure you can stay enrolled, a car title loan can be the perfect aid to get you there.
3.To pay for car repairs. Having a vehicle and a means of getting to work or school every day is critical for most people.Without a working car, you are probably losing money. Let's face it, if you don't have the money to fix your vehicle now, a title loan may be the perfect way to get on your way again!
4.To pay for medical expenses. Going to the doctor can be expensive and it can be difficult to cover emergency expenses like required copays or prescriptions.  A car title loan can help you get the treatment you need!
5.To pay utilities.  Maybe one of the most common reasons people take a car title loan is that they need to pay utilities. A car title loan will help you keep the lights on during a financial hardship!
5 Bad reasons to take out a Car Title Loan
1.To pay for luxury items.  Eager to get that latest gadget?  Putting your car on the line to get a high ticket item may not the be the best idea!  High interest will make the price much higher when you start making payments on that loan and probably will make enjoying your item impossible!
2.To buy a gift. You may want to give an expensive gift to someone important in your life!  That's great, but be careful because you may end up paying for this item many times over!  Getting quick cash is not a license to be careless!
 3.Gambling. When you are taking out a car title loan, gambling your money away may be one of the last things you want to do!  A car title loan can help you get back on your feet but blowing it all on a game of chance will likely bury you deeper in debt!
 4.To pay for a vacation. Maybe you have spent months trying to save for a special vacation and still need cash to make it happen, but a title loan is not the best source for those funds!  It's better to delay your vacation and keep saving up than to pay interest to finance something that wasn't a necessity in the first place.
 5.Out-of-pocket expenses. Day-to-day life can be expensive and when you add up all of those out-of-pocket expenses, you will realize that you spend a lot of money on non-essential items!  It is a bad idea to take out a loan to finance petty purchases.
Getting a car title loan is a serious decision!
6 practical tips to get the best deal in a car title loan
Find the right reason.  There may be a lot on your plate. So, it is very important that you know what this cash will be best used for and it's crucial to decide exactly what you need to borrow.
Plan ahead.  If you need the money right away, make sure you gather all of the required paperwork in advance.  Most lenders will issue a very quick approval after you present your documents for their review!
Read your paperwork.  Make sure that you read all of the terms of your loan so that you know what to expect when you get the cash!
Know your rates and fees.  Some lenders may not give you the full picture when talking about interest rates and fees.  It is important to ask questions so you know what your daily interest is and whether there is a fee to pay off the loan early.
Borrow only what you absolutely need and enjoy some peace of mind.  Borrow only the amount you need. Remember that you are paying interest on every dollar you borrow, so don't borrow any more than your situation demands. Once you have the money in your hands, put it to good use.
Finding a way out of financial trouble may be difficult, but it is not impossible!  You just need to be self-aware and make the best decisions you can!  Be informed about the options you have, be organized with your money and avoid emotional spending.
https://www.ineedafastmoneyloan.com/wp-content/uploads/2017/12/Reasons-to-take-out-Car-Title-Loan.jpg
322
455
admin
https://www.ineedafastmoneyloan.com/wp-content/uploads/2016/11/logo_2016_v5_web.png
admin
2017-12-12 06:33:26
2018-11-24 10:38:07
Good and Bad Reasons to take out a Car Title Loan