Financial struggles are nothing to be ashamed of. We all go through it at some point or another in our lives. You also shouldn't be afraid to get financial assistance that can help you out of a temporary bind. At Fast Money Loan CA, we want to help you get back on your foot, which is why we offer car title loans throughout California, including San Diego, Long Beach, Orange County, Los Angeles, and Sacramento. We're a family-oriented team that gets satisfaction out of helping people who really need it.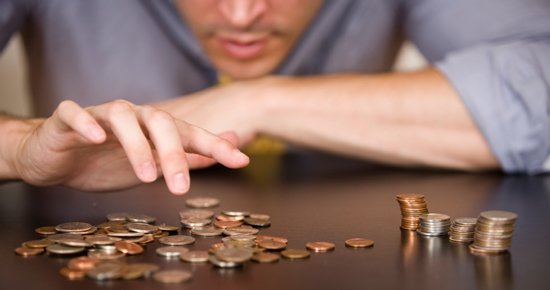 We have been getting community members approved for car title loans in California since 1997. It is our goal to help people who need the cash, whether it's to pay a bill or cover an unexpected expense. Why go through the daunting process that a bank will put you through, just to get denied?
Is It Hard to Get Qualified?
Fast Money Loan works with people like you who have been turned down and feel like they have no other options. We make the qualifying process simple. There's already enough stress on having to deal with financial hardships so we want to make the process as painless as possible. It's as simple as calling us at 877-594-4025 and letting us know the make and model of your car and we qualify you for up to 100% of the Manheim value of the vehicle. The car remains in your possession (so you can drive it while paying off the title loan) and you can walk away with your cash in as little as 30 minutes.
Where else can you get a loan that quickly and without having to get a co-signer? No one wants to have to beg someone to help them out and explain why they need the help.
What If I have Bad Credit?
Your credit is your business. Fast Money Loan California does not check the credit bureaus on your behalf. We're not interested in your credit history. If you have a vehicle, then that will take place of your credit since you will be using your vehicle as collateral for your auto title loan.
Finally, you can qualify for a loan without worrying about whether or not your credit will affect the outcome of that loan. That is one of the benefits of applying for a car title loan with Fast Money Loan.
How Can I Get My Cash Today?
It's actually quite simple. You can start by filling out our online auto title loan application. Once you have done that, you will speak to one of our friendly loan agents who can answer any further questions you may have and let you know what documents you need (like your driver's license, a piece of mail or a paystub). We'll tell you exactly what we'll need for your situation.
Once your online application is in, simply visit one of our California Fast Money Loan locations to fill out and submit the required documents. Collect your cash and continue to drive your car. If that sounds like a great way for you to solve your temporary money problems, give us a call at 877-594-4025, stop by 3451 Cherry Ave. Long Beach CA 90807 or start an online application right now and get the money you need today.
Get cash in your hand. Give us a call today at 877-594-4025!
https://www.ineedafastmoneyloan.com/wp-content/uploads/2018/06/23-512x250.jpg
250
512
admin
https://www.ineedafastmoneyloan.com/wp-content/uploads/2016/11/logo_2016_v5_web.png
admin
2018-06-25 07:46:49
2018-06-25 09:54:56
Financial Problems? Get approved for a California Car Title Loan