Apply Now for an Auto Title Loan
By providing a telephone number with any request for services or loans from Fast Money Loan ("we," "us," "our"), you authorize us to call and send text messages to these numbers using an automatic telephone dialing system and/or artificial/prerecorded messages, when we provide account information and services, such as transaction approvals, payment reminders, or collection messages. If you do not want to receive these account messages by text, you can withdraw consent by following the opt-out procedures in the text message. We will not charge you for these communications, but your telephone service provider may charge you to receive them.
About Fast Money Loan
Providing Auto Title Loans in California
With more than 15 years of experience providing auto title loans throughout California, FAST MONEY LOAN is dedicated to getting you the cash you need as quickly as possible. We pride ourselves in giving everyone a chance to get ahead no matter what your credit is like. In fact, we don't even check your credit. We loan up to 100% of the Manheim value of your auto, boat, motorcycle, or RV.
It is our goal to provide you with the cash you need and maintain a good relationship as you successfully maintain your monthly payments.
We serve throughout all of California including Long Beach, Los Angeles County, Orange County, Riverside County, San Diego County, Sacramento County, and even Bakersfield, we make it quick and simple to get an auto title loan online with no credit check! Apply now through our 2-minute online application form.
BUSINESS HOURS
Monday – Friday (9am-7pm)
Saturday (9am-4pm)
Sunday (closed)
WE PROUDLY SERVE ALL OF CALIFORNIA.
Fast Money Loan Headquarters
3451 Cherry Ave.
Long Beach CA 90807
With locations throughout all of California to serve you.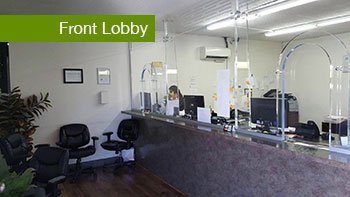 Financing From 18.59%-33.42% APR
We understand everyone has financial challenges in life, and that's why Fast Money Loan exists. We're here to help you get the cash you need as quickly as possible. We've been providing title loans since 1997, and we're in this business to help people just like you. With fast money loan your guaranteed an affordable monthly payment.
Our Diamond Express program was designed to provide a quick and efficient financial solution to California residents that need money fast. The Fast Money Diamond Express program offers an APR as low as 18.59% and up to 33.42% for all qualifying customers that meet all the necessary criteria.
Our Diamond Express Process Is Simple
Fill out a 2-minute online application.
Speak to one of our friendly loan representatives
Visit one of our many locations throughout all of California
Complete and submit the required documents
Get the cash you need and you keep driving your car
APR and Cost of Credit
Interest Rate: Fast Money Loan charges Interest rates starting as low as 17% simple interest and is dependent on your financial ability to repay your loan, creditworthiness, collateral, and agreed-upon terms. The Annual Percentage Rate ("APR"), may be slightly higher due to an Administrative Fee which is included in the computation of APR as Prepaid Interest.
APR: The Diamond Express Loan maximum APR is 33.42%
Administrative Fee: Fast Money Loan may charge an Administrative Fee. Administrative Fees are fully earned at origination. See examples below.
DMV or Lien Transfer Fees: Fast Money Loan may include a DMV Fee or Lien Transfer Fee in your loan.
No Pre-Payment Penalty: Fast Money Loan does not charge a pre-payment penalty.
No Minimum Repayment Period: There is NO minimum repayment period.
Loan Term: All loans are written for a period of 36 months. However, you may payoff the loan early without a prepayment penalty. We do not offer loans with a repayment period of 60 days or less.
Examples of 36 Month Loans:
| | | |
| --- | --- | --- |
| Loan Amount | $2,600.00 | $2,600.00 |
| Interest Rate | 32% | 17% |
| Term Length | 36 Mo. | 36 Mo. |
| Processing Fee | $75.00 | $75.00 |
| DMV Lien Transfer Fee | $15.00 | $15.00 |
| Monthly Payment Amount | $115.97 | $95.31 |
| Total Cost Payable | $4,164.68 | $3,425.76 |
No Pre-Payment Penalty
The interest on the loan may vary depending upon the timing of the payments made. There is no prepayment penalty. This means that you can pay off your loan at any time without penalty, and you will only be charged interest during the time that you have an outstanding balance. However, the administration fee (origination fee) is not refundable. The Annual Percentage Rate ("APR"), may be slightly higher due to an Administrative Fee which is included in the computation of APR as Prepaid Interest.
Disclosure
Subject to specific underwriting criteria and ability to repay. In order to qualify, customers must have a 620 FICO score or greater. Principal amounts for Diamond Express Loans start at $2,600. Other restrictions apply. Not all applications will be approved.